This year, our 9th grade homeschool curriculum picks are different than what we've been using for several years with our daughter. We have pieced together her curriculum instead of using a completely online curriculum. I'm very happy with our choices and hope they will be a great fit for our 9th grader.
Choosing Our 9th Grade Homeschool Curriculum
We set out to put together a 9th grade homeschool curriculum that would best meet our daughter's needs. She is supposed to be going into 10th grade age-wise. Unfortunately, being in foster care set her way behind due to behavior issues. We started homeschooling her in 6th grade but had to go back in many subjects to make sure there were no gaps. You can also read my post on why we started homeschooling in the first place.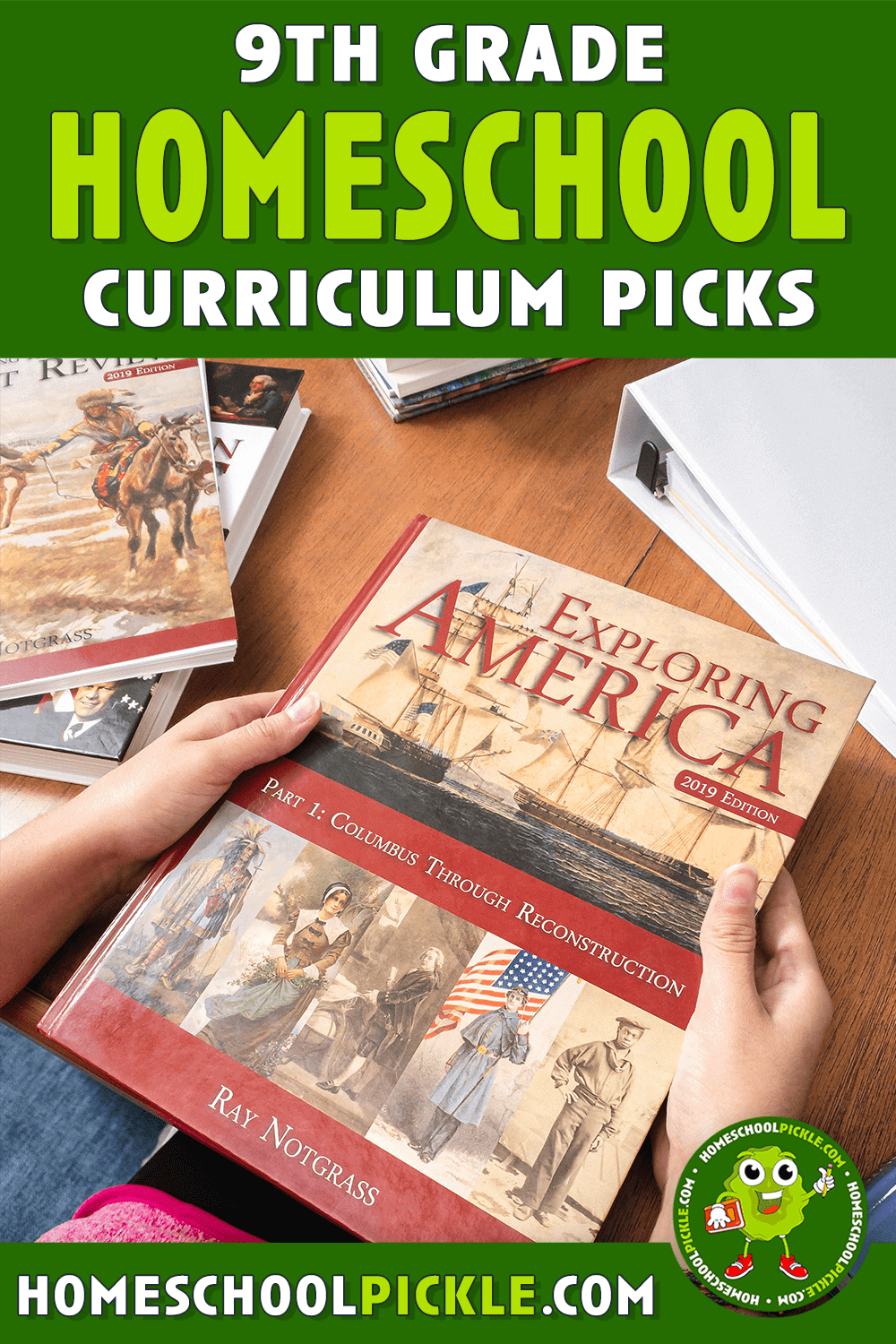 She's been working through summers in order to catch up and she's made great progress. She is now mostly at a 9th grade level, which was our goal. We are OK with her being a year behind, but she may even end up catching up to where she should be age-wise. We shall see! For now, here are our 9th grade homeschool curriculum picks!
Join us on Facebook to get all our latest tips, tricks, and homeschooling support.
9th Grade Math Curriculum
We used Monarch with our daughter for several years. She did great on it and was able to catch up on a lot of subjects. The only subject in Monarch we stopped using a couple of years ago was Math. Math is where she struggles the most. We started using CTC Math and she does very well with it. She just completed 8th-grade math and started 9th grade on CTC when we started school this year. We love the way CTC is set up and it works very well for her.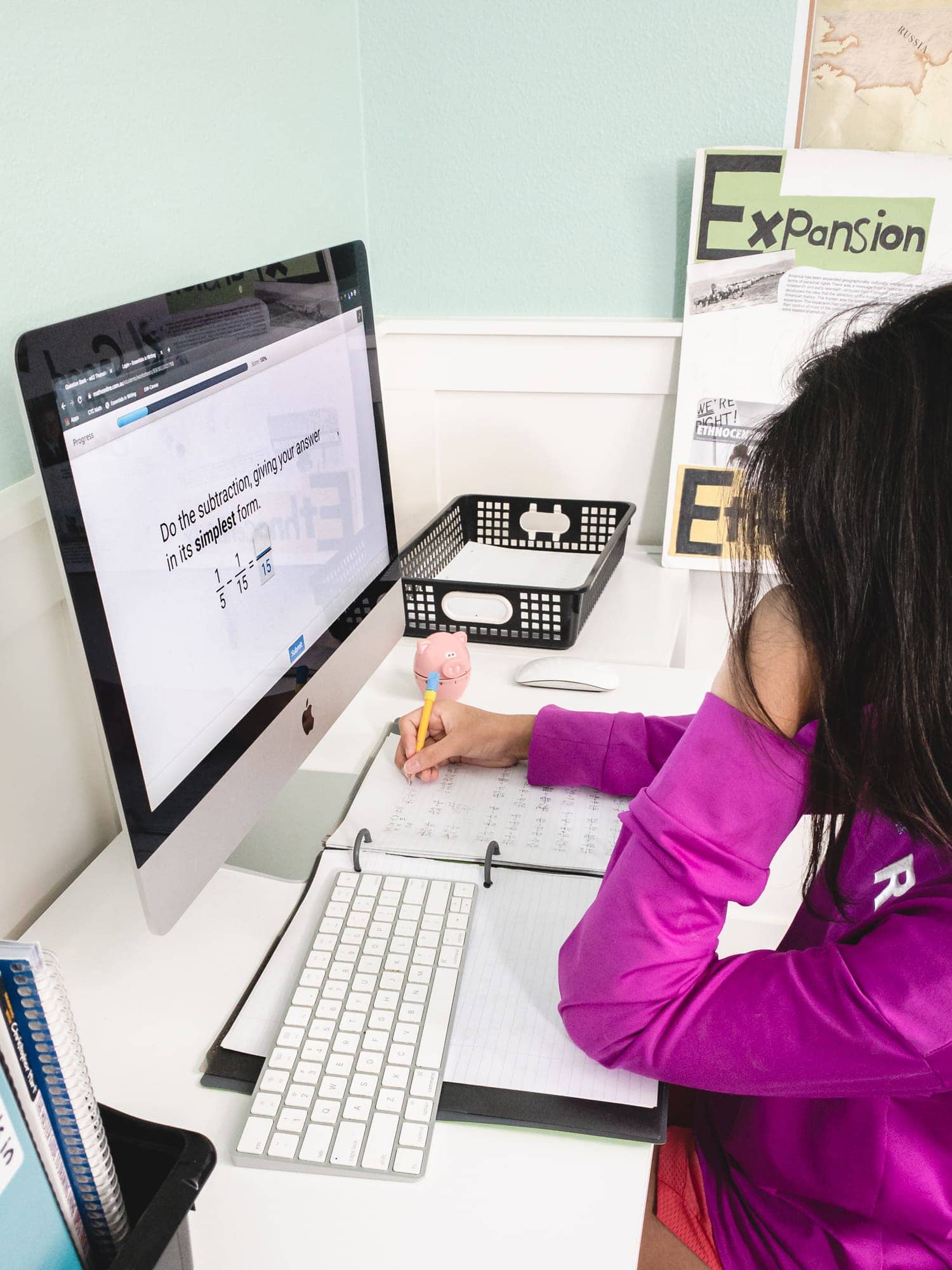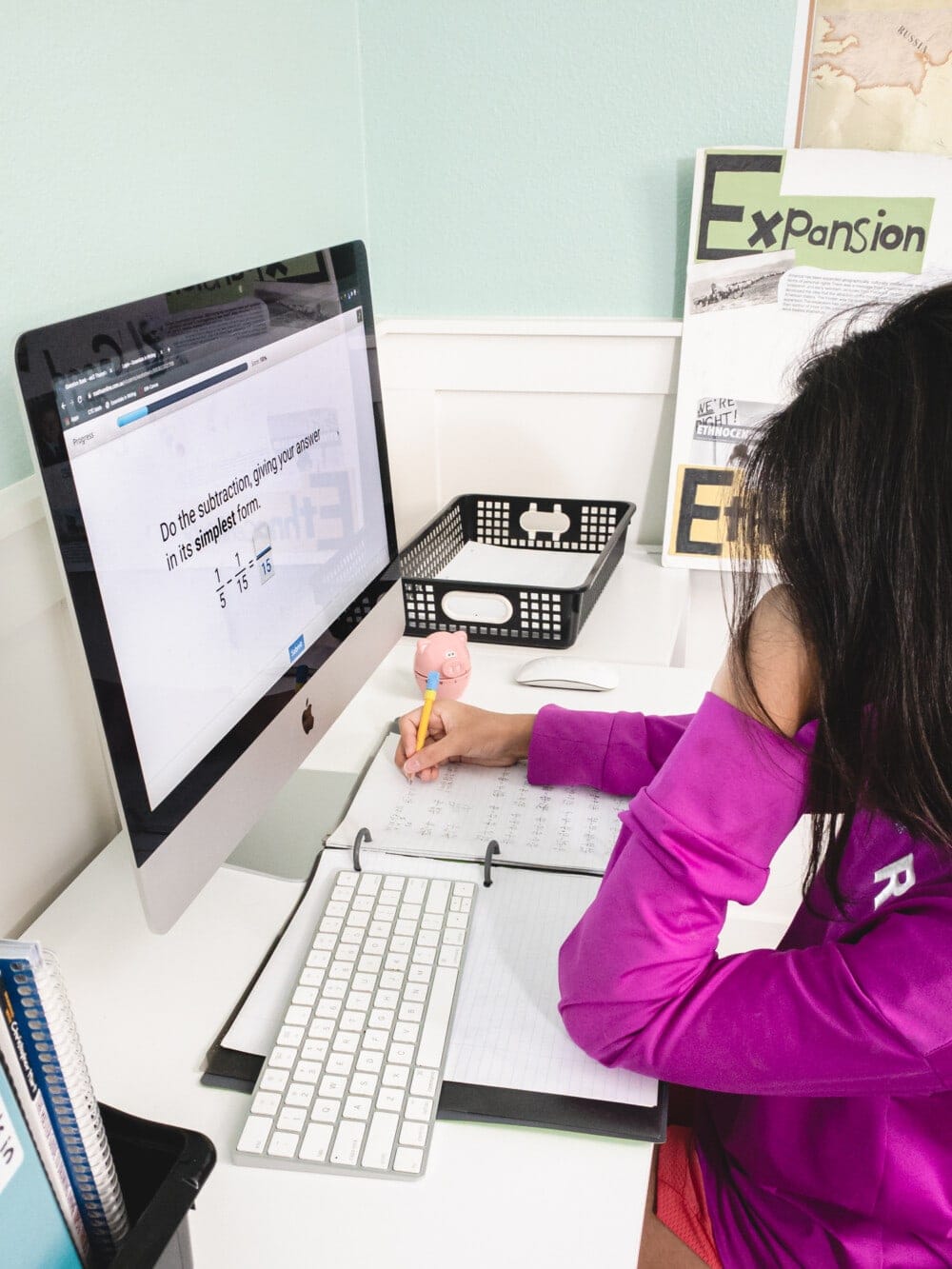 With our other boys, we used Mr. D Math for all of their high school courses. We went through Algebra I, Algebra II, Geometry, and Pre-Calc with Mr. D. My boys LOVED Mr. D and his teaching. The reason we will not be using Mr. D with our daughter is that she has struggled with math so we are hesitant to switch her to another program since CTC seems to have clicked with her.
9th Grade Science Curriculum
We have used Monarch for science successfully all these years, but this year we are finally stopping our subscription to Monarch and piecing together her 9th grade homeschool curriculum ourselves. For my older boys, we used Apologia for high school science and they loved it. They completed Chemistry, Physics, and Biology with Apologia. It is rigorous though, and we felt our daughter needed a more gentle approach.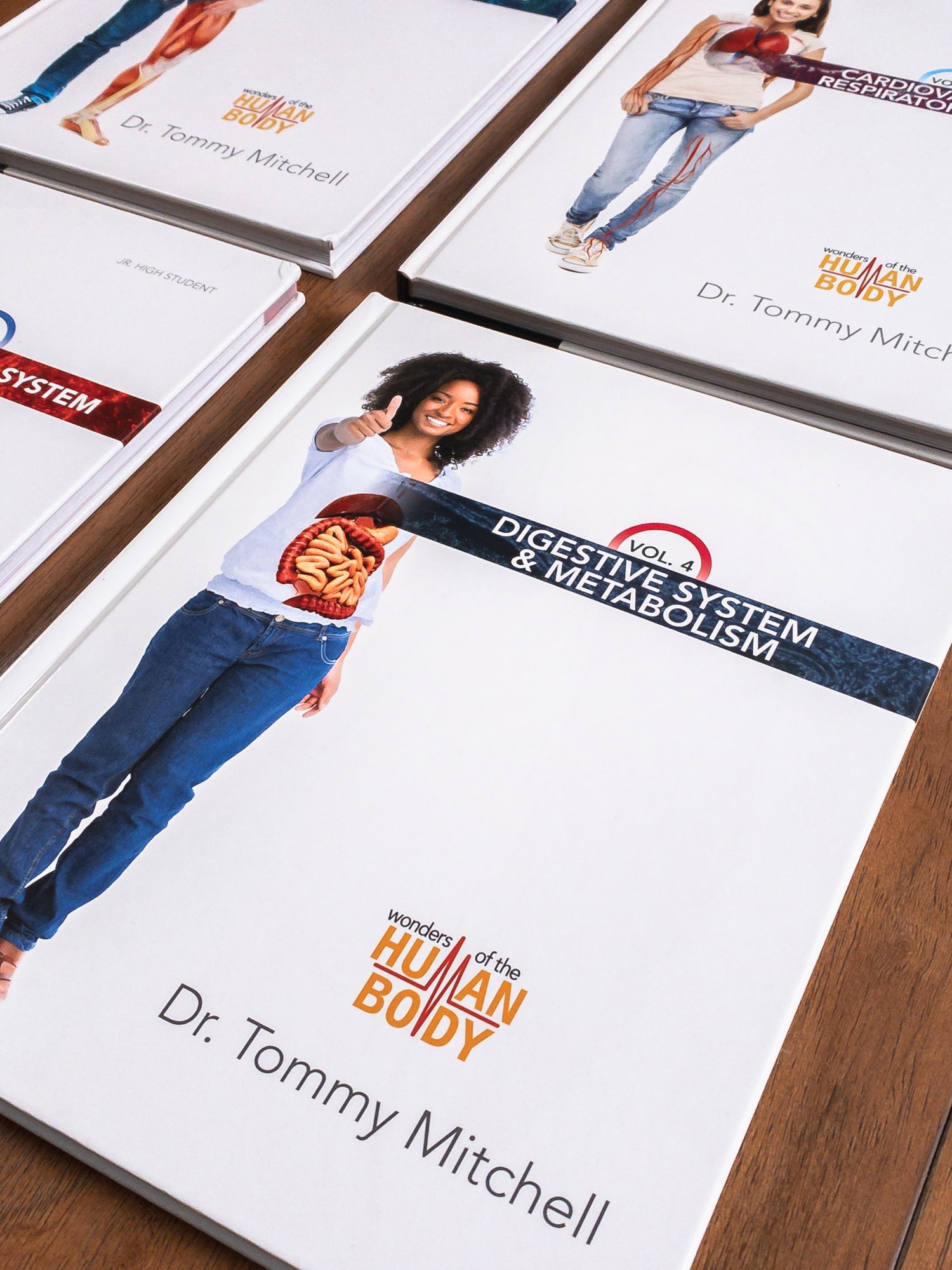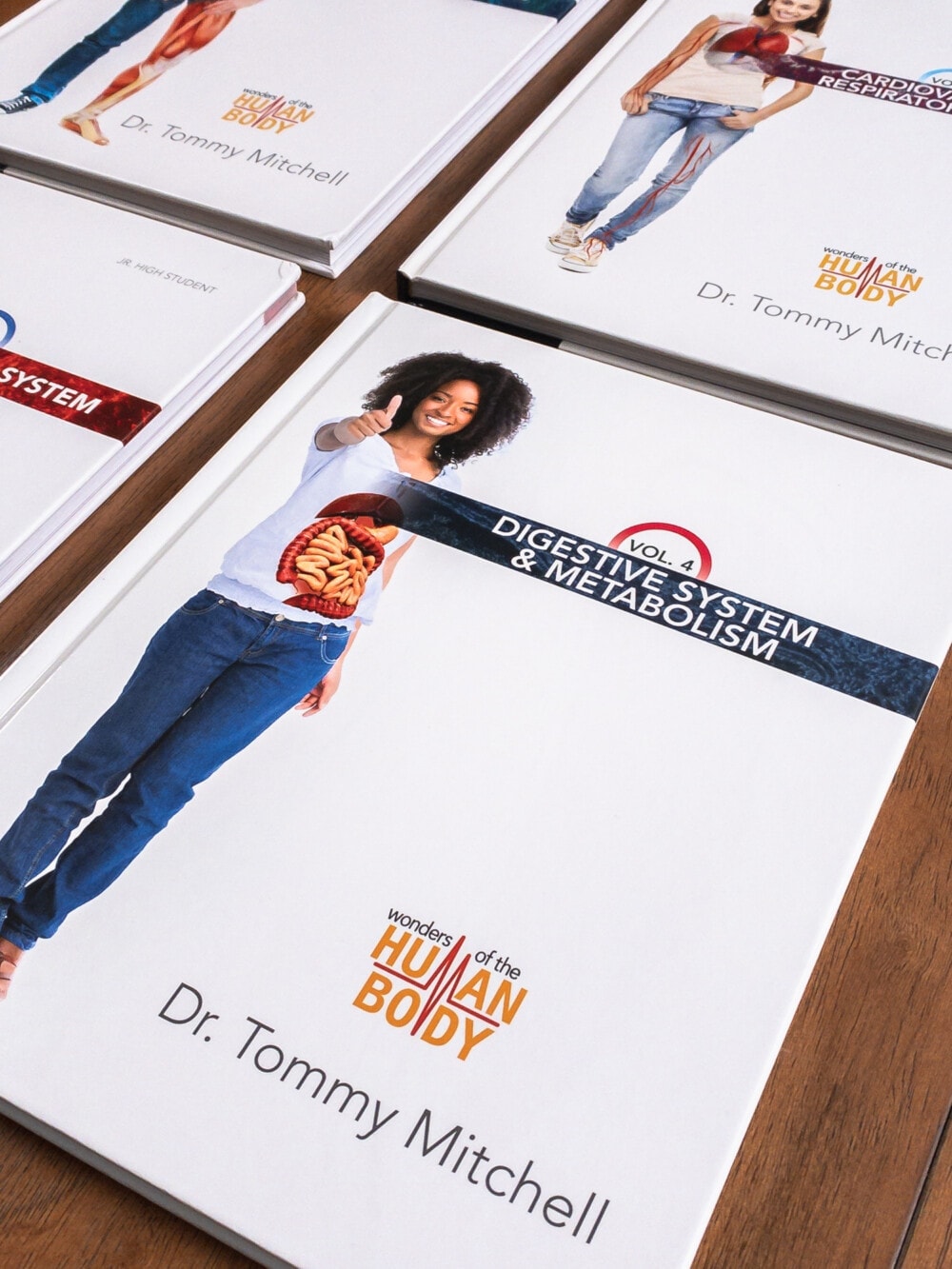 We decided on MasterBooks for her science curriculum. She really enjoyed an anatomy unit she had in Monarch so we decided on Anatomy & Physiology 1 and 2. We will be completing one book per semester. It is geared towards the 7th-9th grade, so I feel it'll be a good level for her since she hasn't used books and workbooks for a while because of Monarch. MasterBooks uses a gentle approach and I'm hoping she will really enjoy it!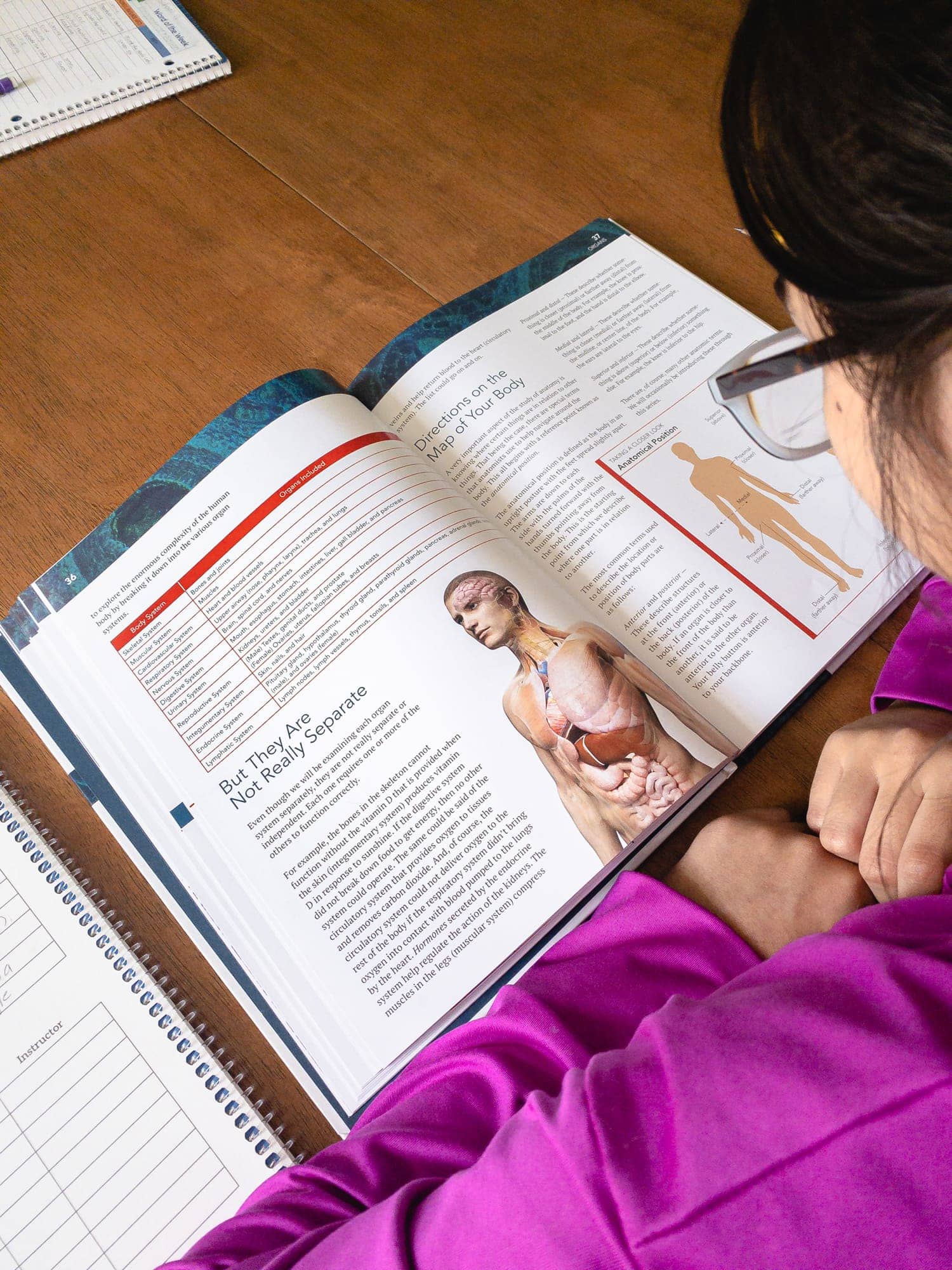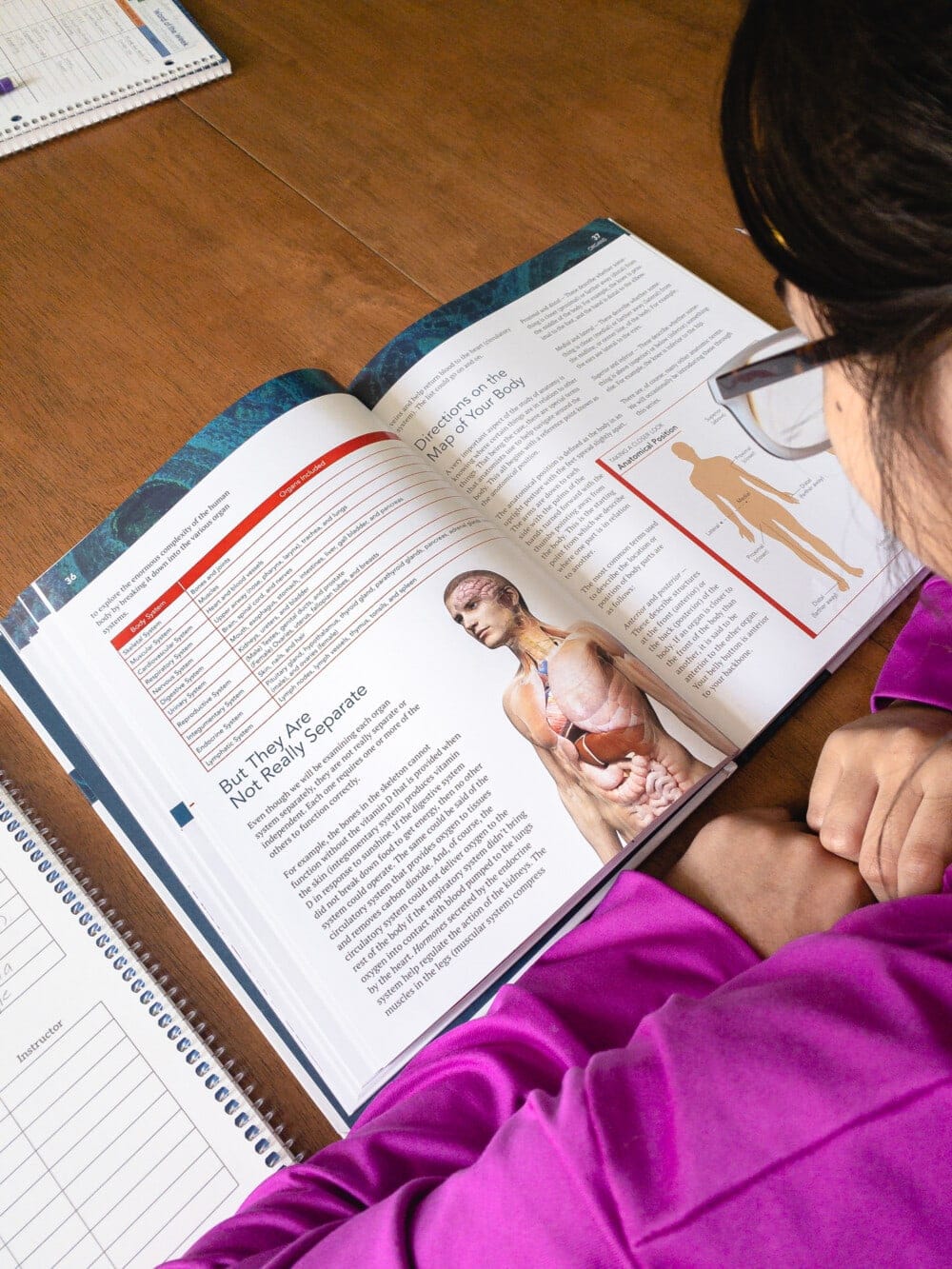 The curriculum is meant to take 30 minutes per lesson, 5 days a week. A handy daily schedule is included. Since we intend on finishing both books 1 and 2, she will be doing about an hour each day and completing two lessons instead of one. If this proves to be too much, we will cut back to only book 1.
9th Grade History Curriculum
For History, we debated between the 5 choices for high school from Notgrass. They have Exploring World History, Exploring America, Exploring World Geography, Exploring Government, and Exploring Economics. Since my 4th grader will be studying American History, we decided to go with Exploring America. This way we will have at least some similarities in what both kids are doing, but on different levels, of course.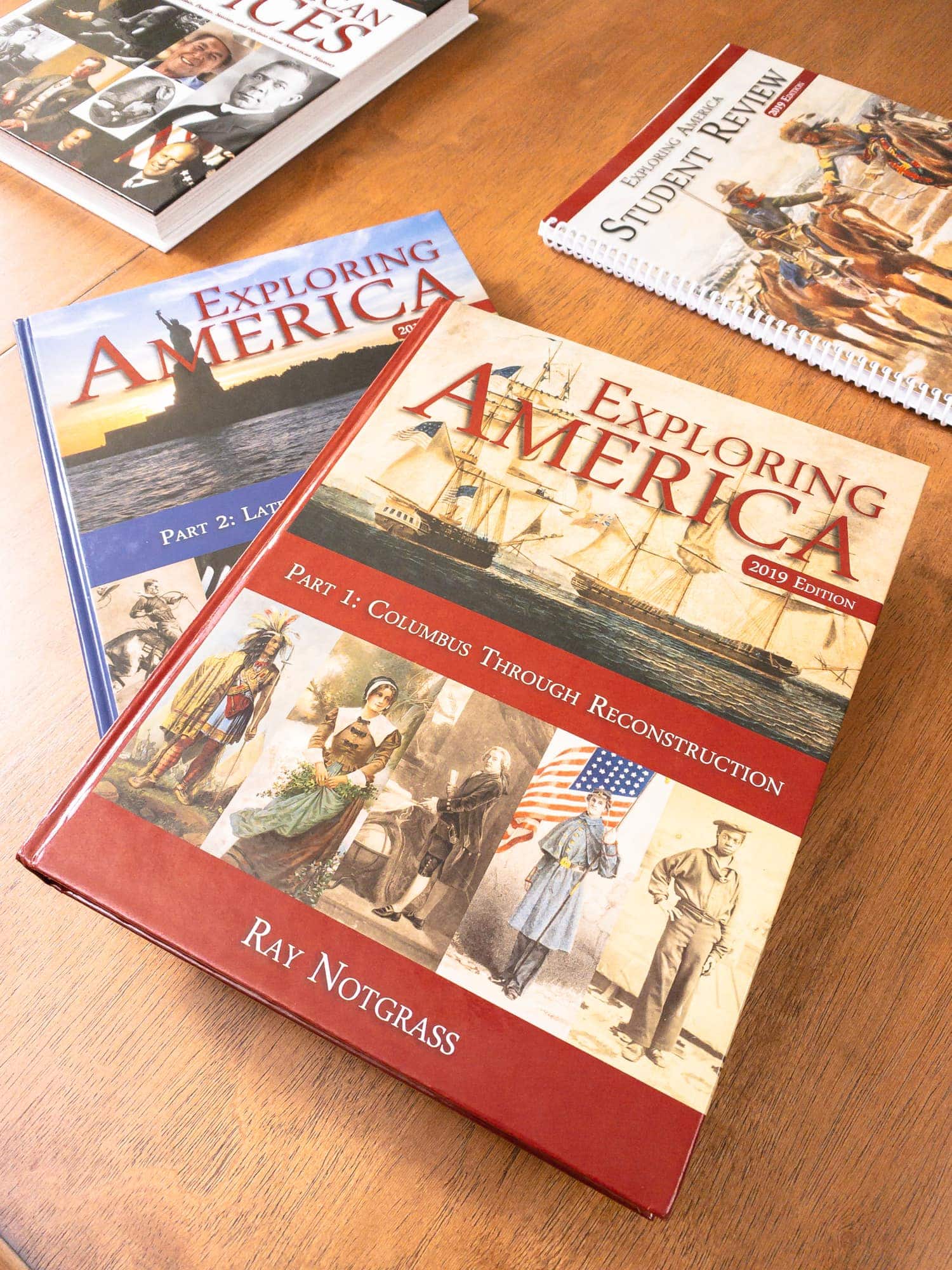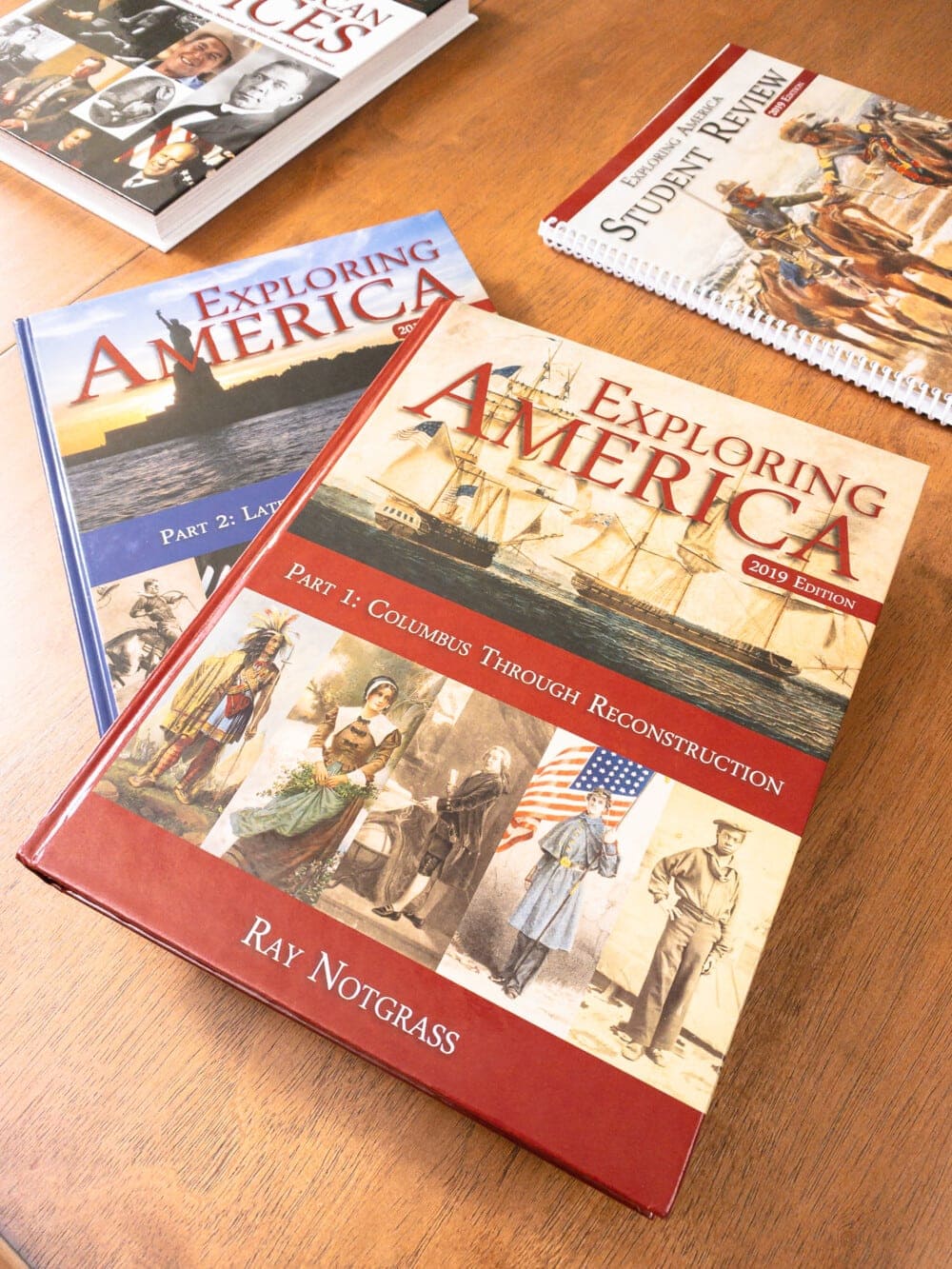 The Exploring America curriculum package comes with a Part 1 and a Part 2, as well as a book called American Voices, which is a collection of original source documents. It also comes with a guide for parents. You can separately purchase a student review pack which includes a student review workbook with literature review questions and daily review questions as well as a quiz and exam book with an answer key. We purchased the student review pack as well.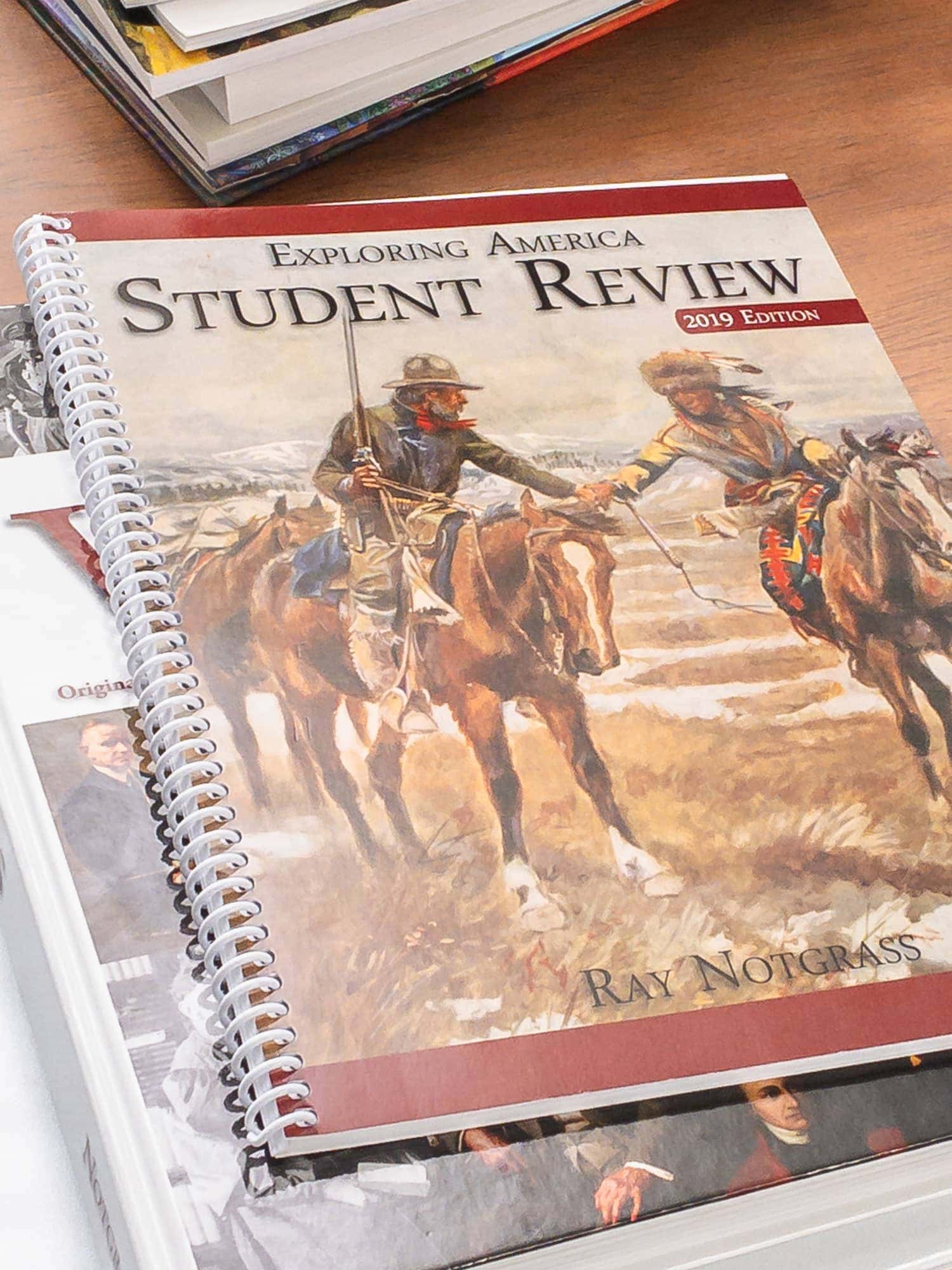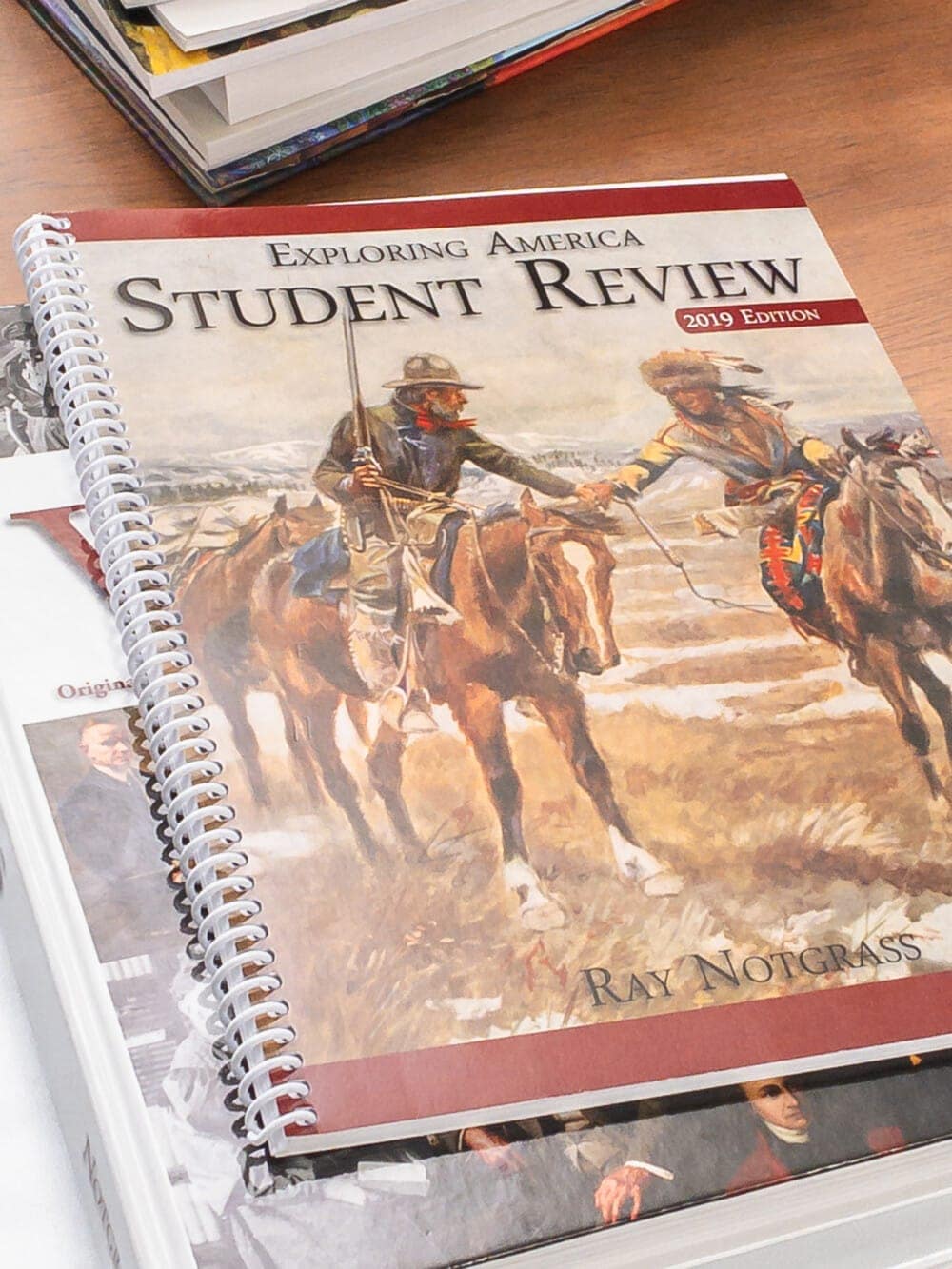 Exploring America has a suggested literature list. We already had several of the books on the list and we purchased the rest at Rainbow Resource. This is the list of books that are suggested: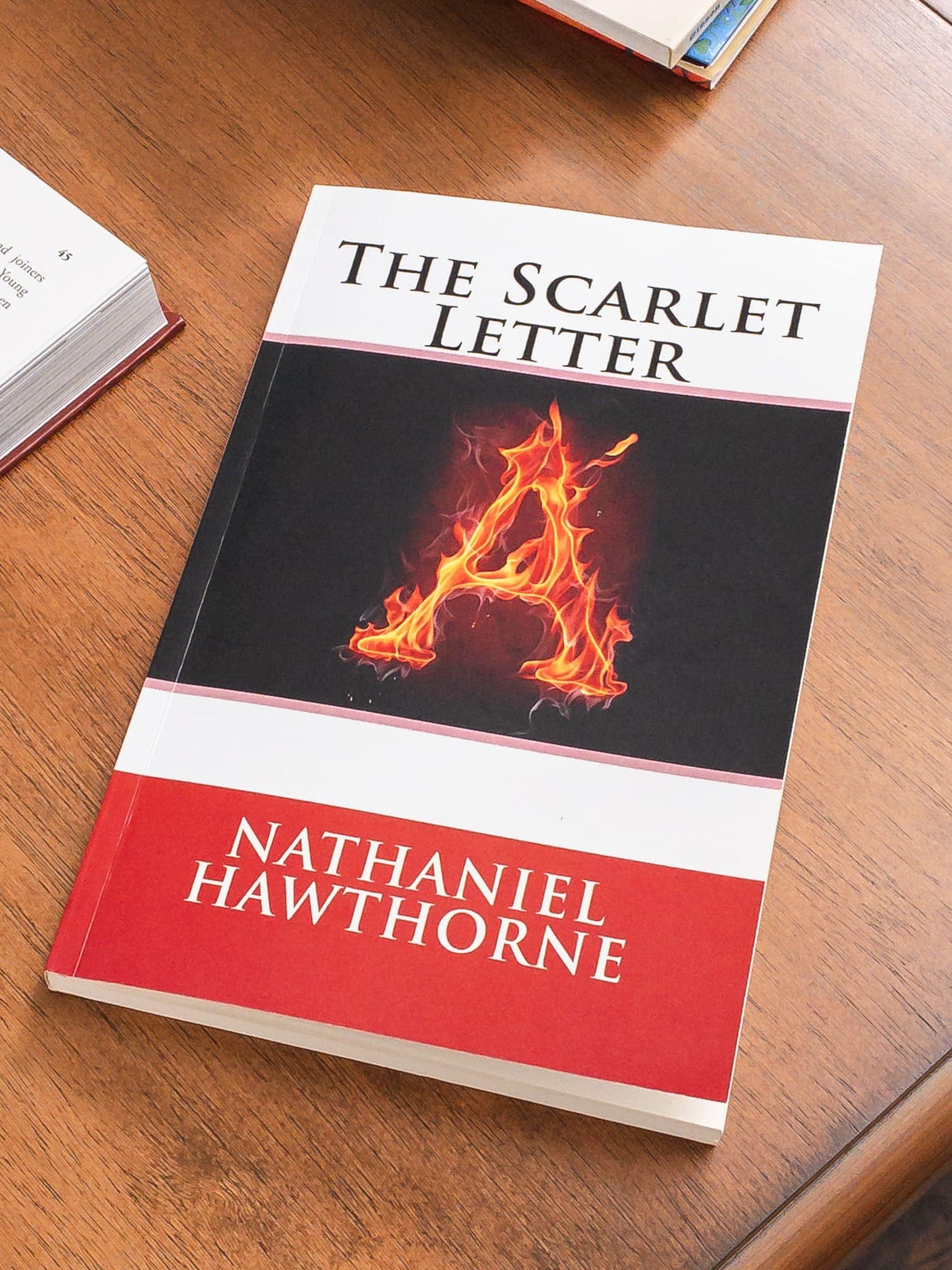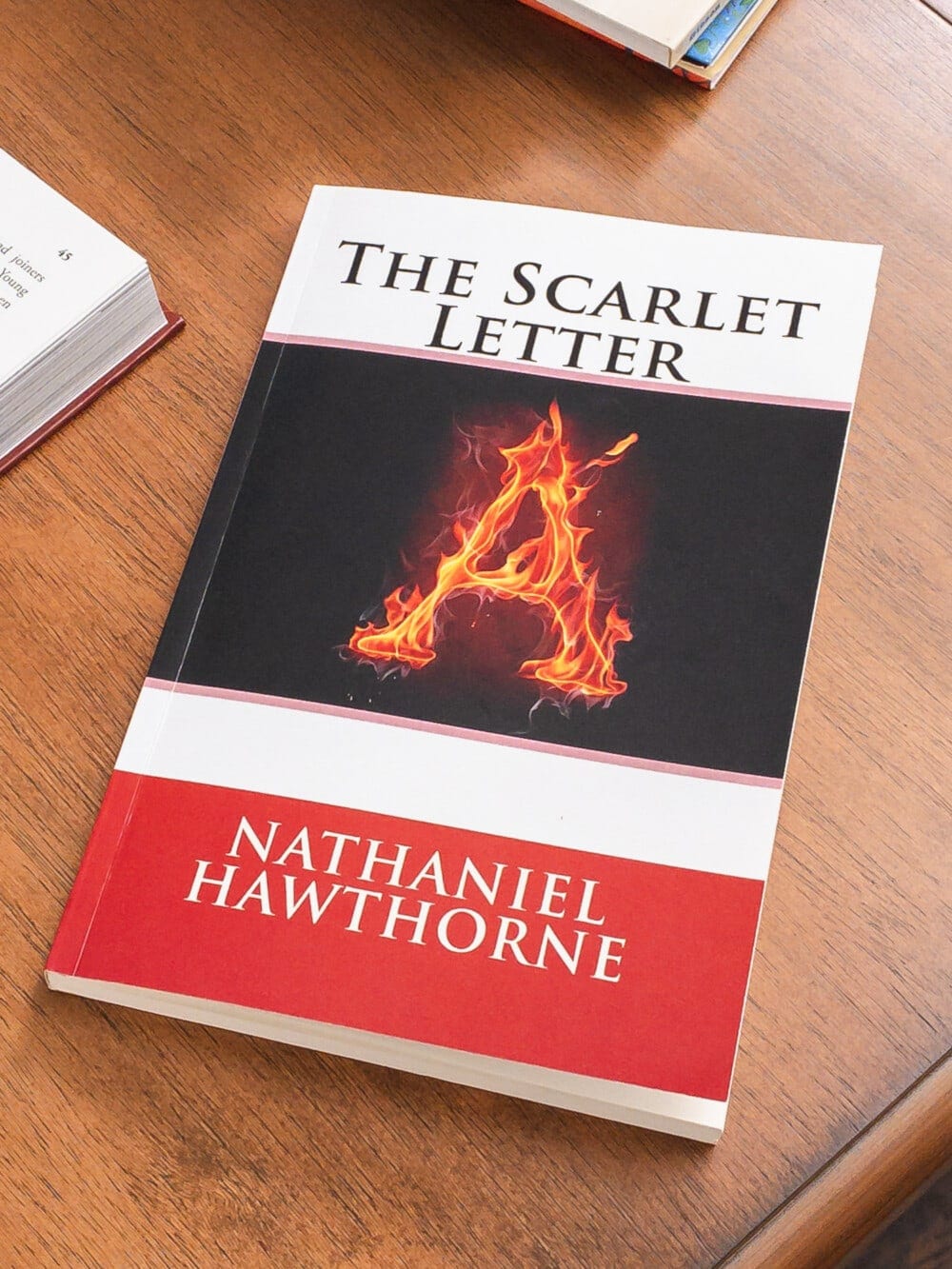 There is a free Bonus Downloads section on the Notgrass website where you can find an assignment checklist, a grading chart, project ideas, and much more. Make sure to check it out.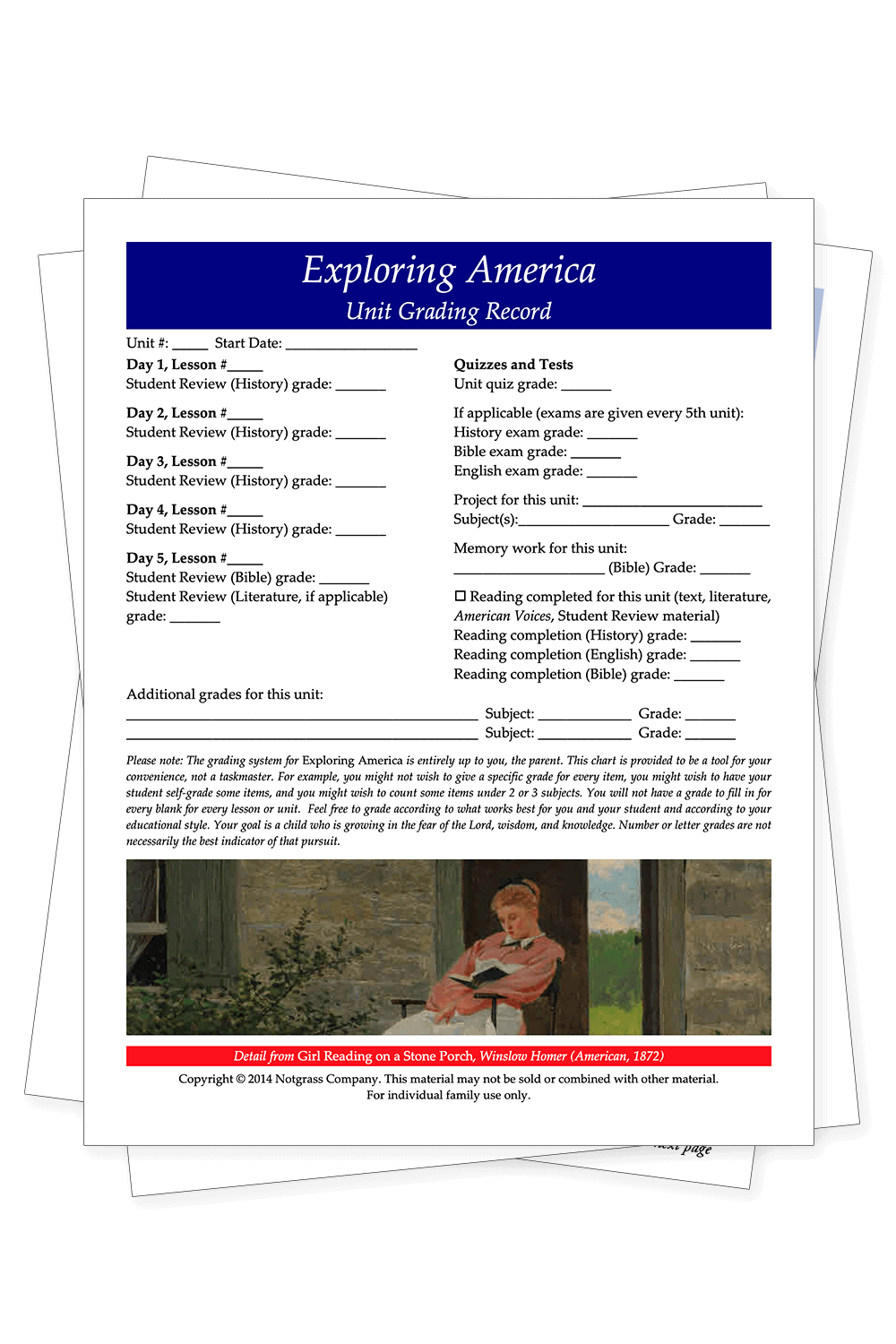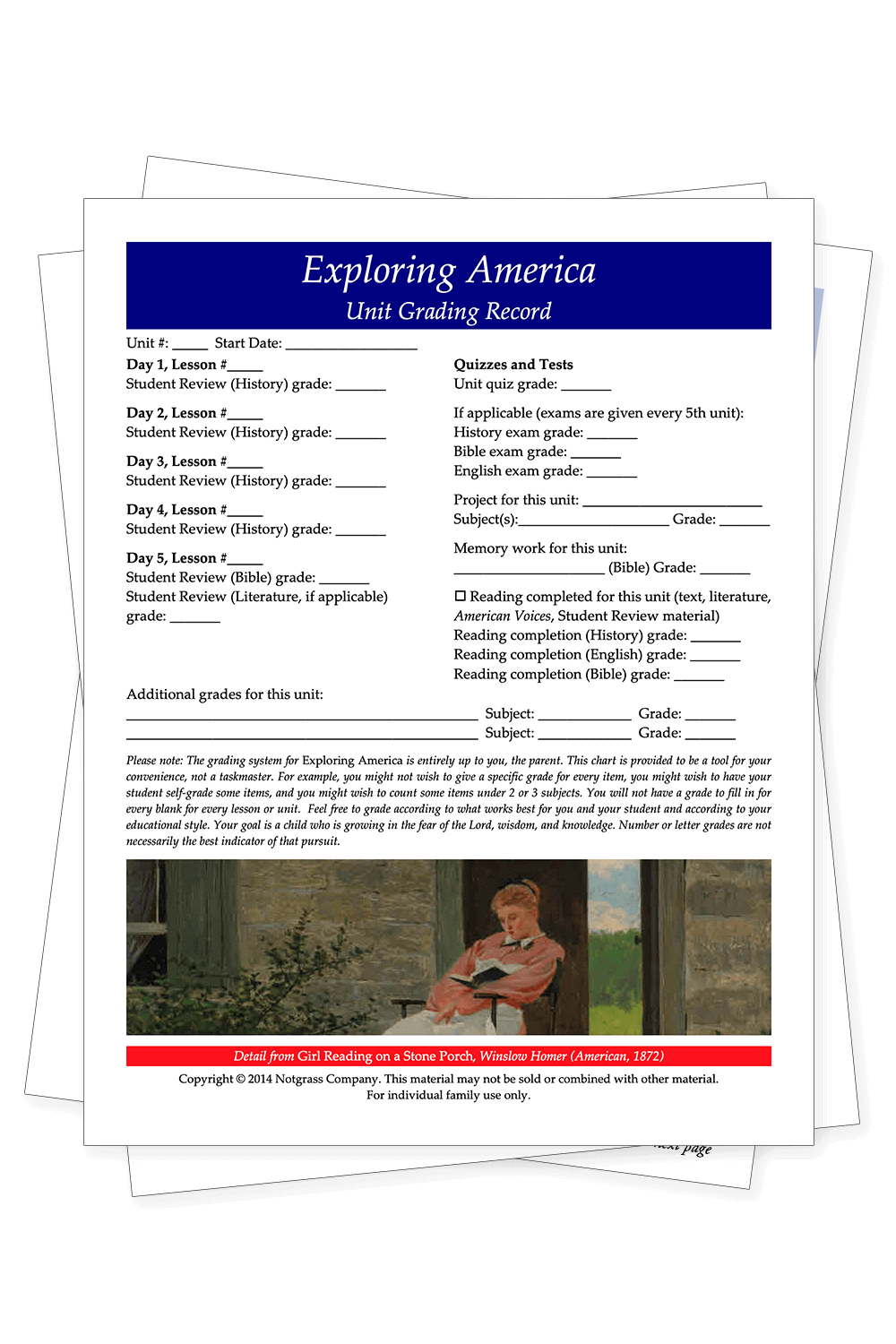 Notgrass also offers a membership site called Homeschool History. It is a supplemental resource with books, videos, and other audio resources that can be used alongside the curriculum. Their yearly plan is very affordable. They offer a 60-day free trial. We will be trying Homeschool History out this year for both 9th grade and 4th grade! One subscription gives you access to all the supplemental material.
9th Grade History Extras
I have a few fun extras for history that we will use throughout the year as a family. These are things we doing at a leisurely pace and as we have time.
Gather Round Government Unit
Since it's an election year we thought it would be appropriate to do a unit on government. I ordered the Government Mini Unit from Gather Round Homeschool. (Gather Round is a new curriculum from Rebecca of Homeschool On. Her website has tons of great homeschooling info.)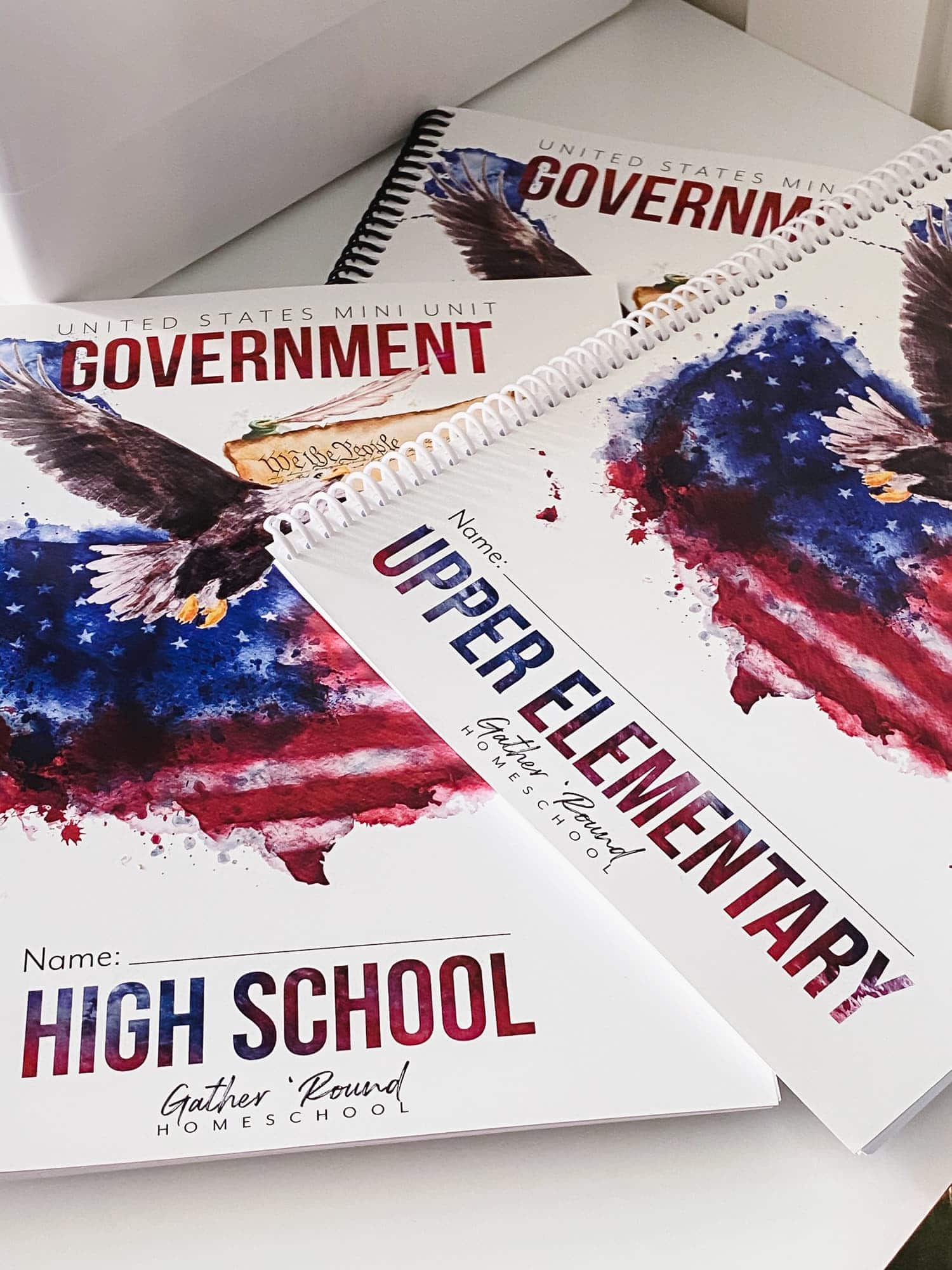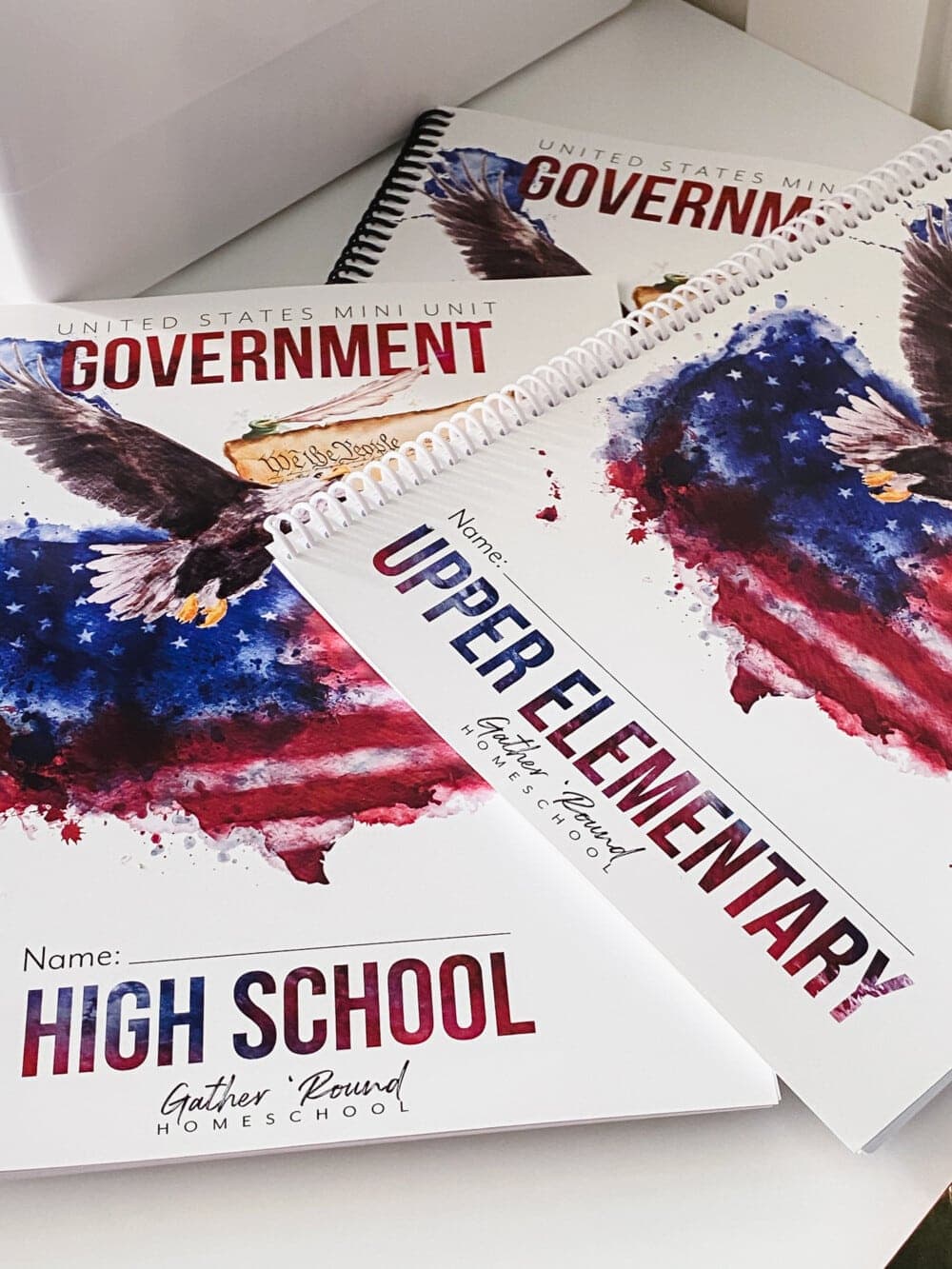 I loved that I could get one teacher workbook and two different level workbooks. I got the upper elementary workbook for my 4th grader as well as the high school workbook for our daughter. This government mini-unit can be completed in about a month if done every day. We started it as soon as we started school and are doing it several times per week so we can be done by the time the elections roll around.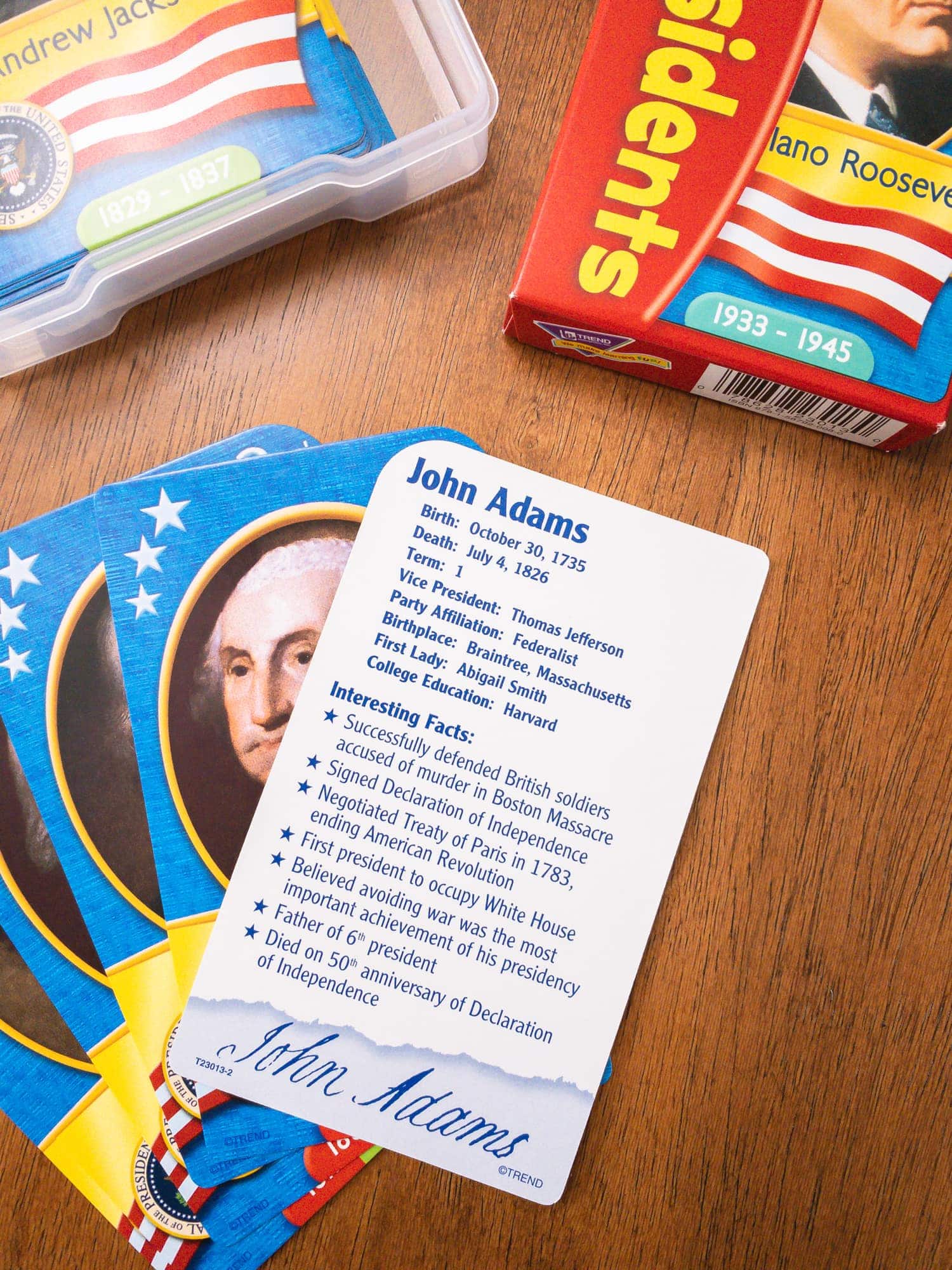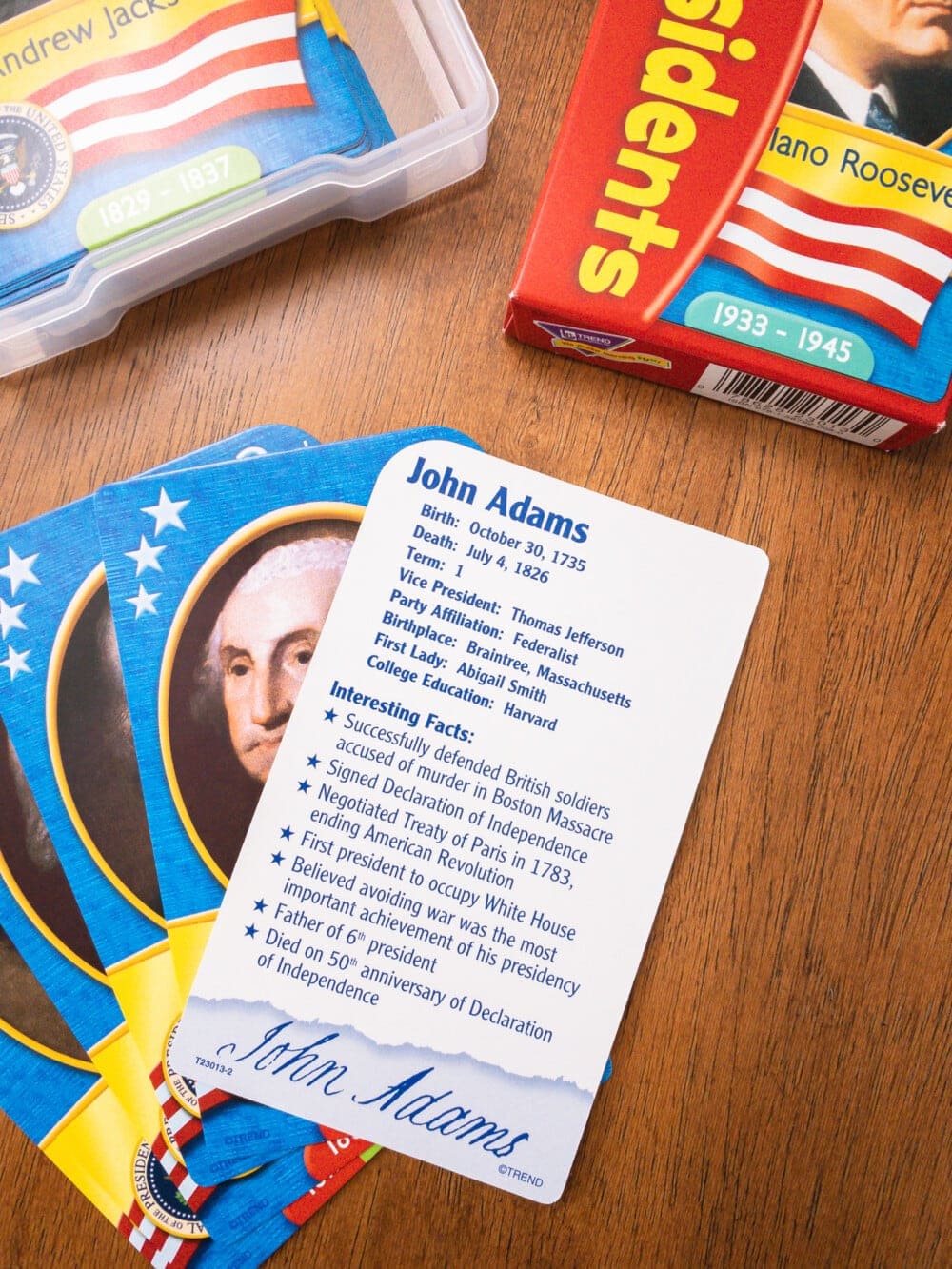 I bought some reading books to go along with the government unit, as well as some president flashcards to have some fun with. My older kids also love participating in flashcard fun! Here are the readers I got to go along with the unit: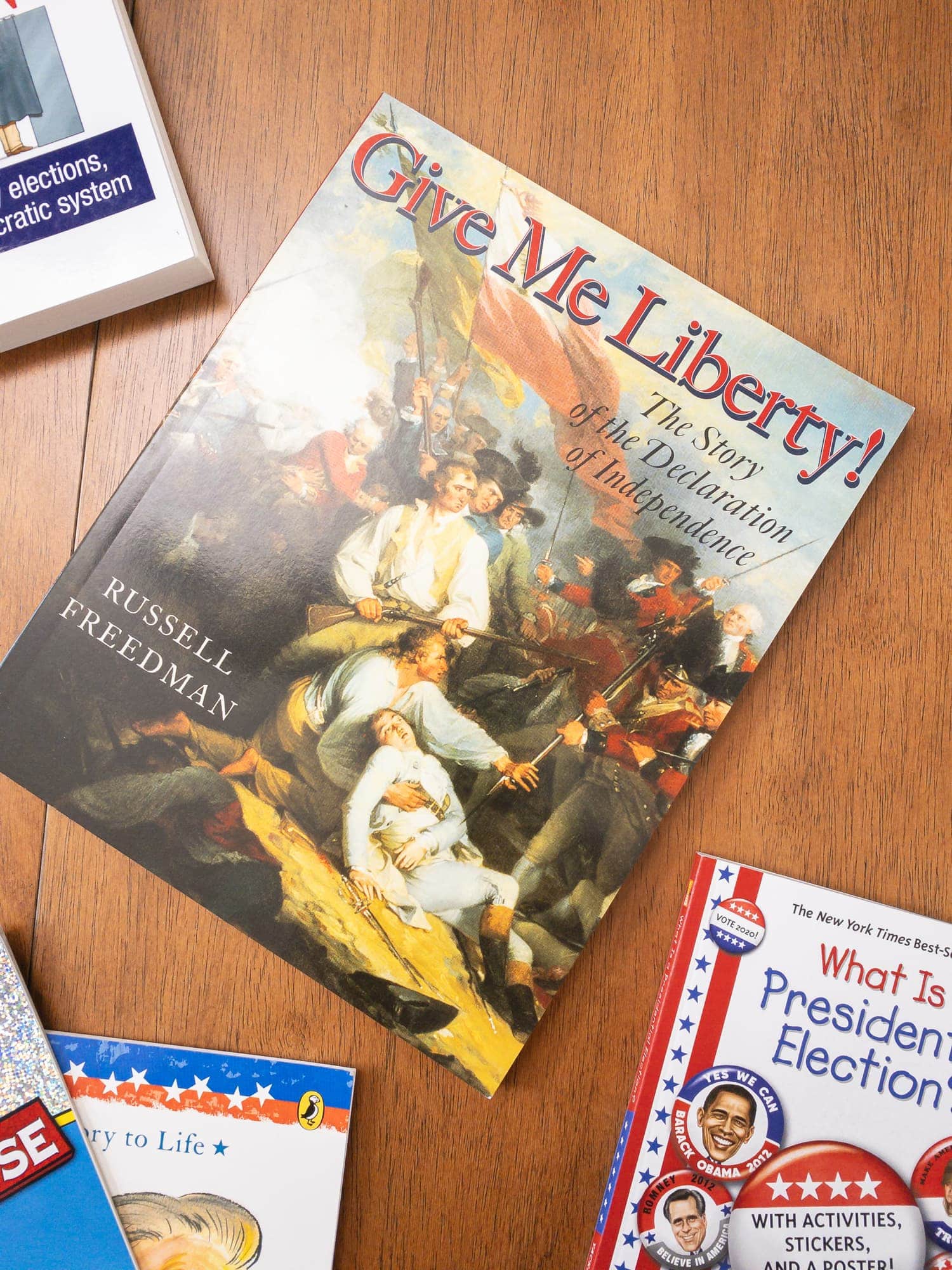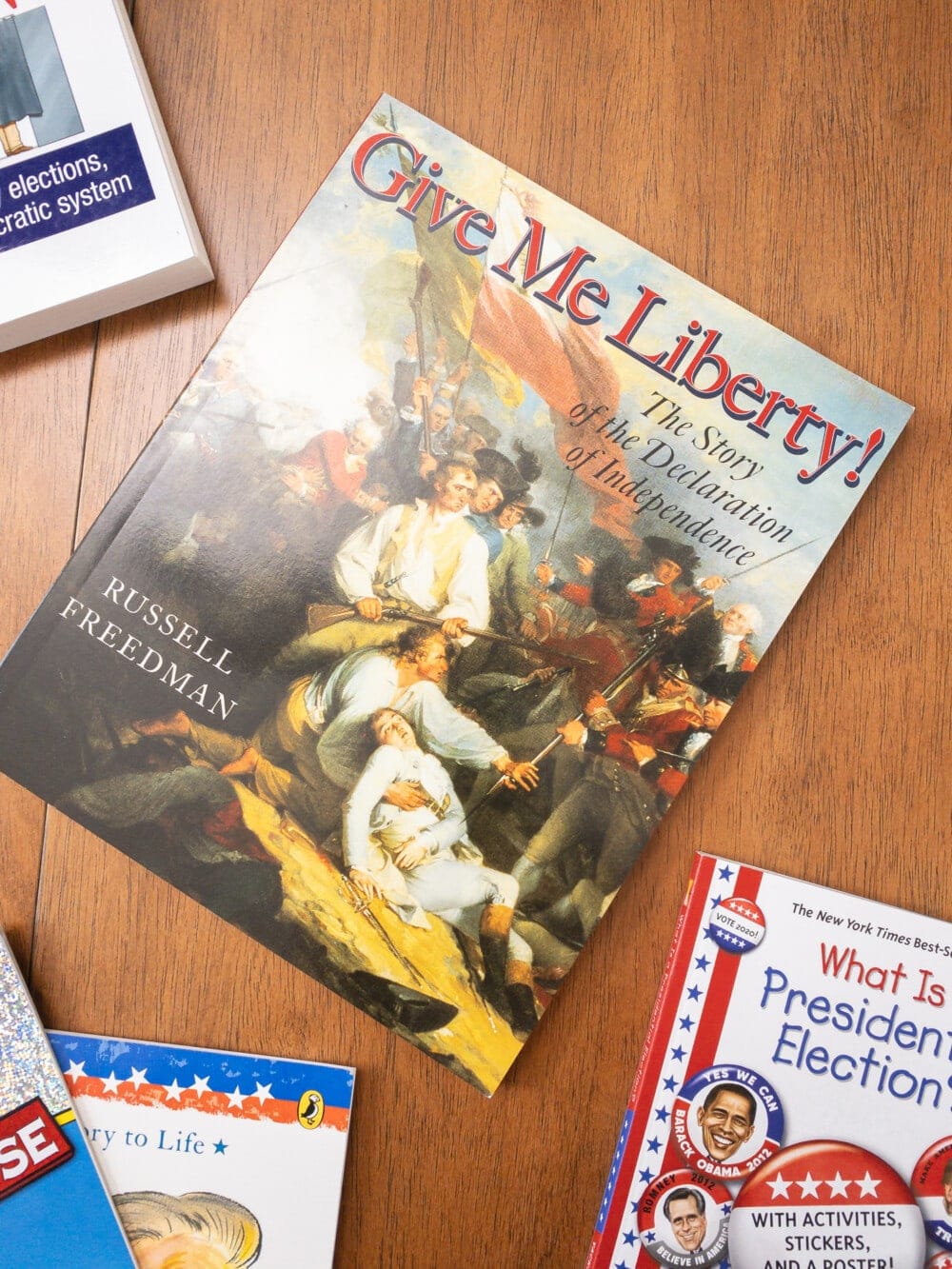 The workbooks are beautiful that we couldn't wait to get started. We are all learning a lot right before the election! Gather Round Homeschool has many beautiful unit studies that also look very interesting. If we still love this one by the time we're done, we will explore some others.
US Geography
We are also lightly sprinkling US Geography throughout the year. I want the kids to know state locations and capitals and have a better idea of general U.S. Geography. I purchased some flashcards for state capitals and I also pre-ordered the new Notgrass Our 50 States course. It is a full-year elementary US geography course, but we will just take it slow and do what we can a little at a time.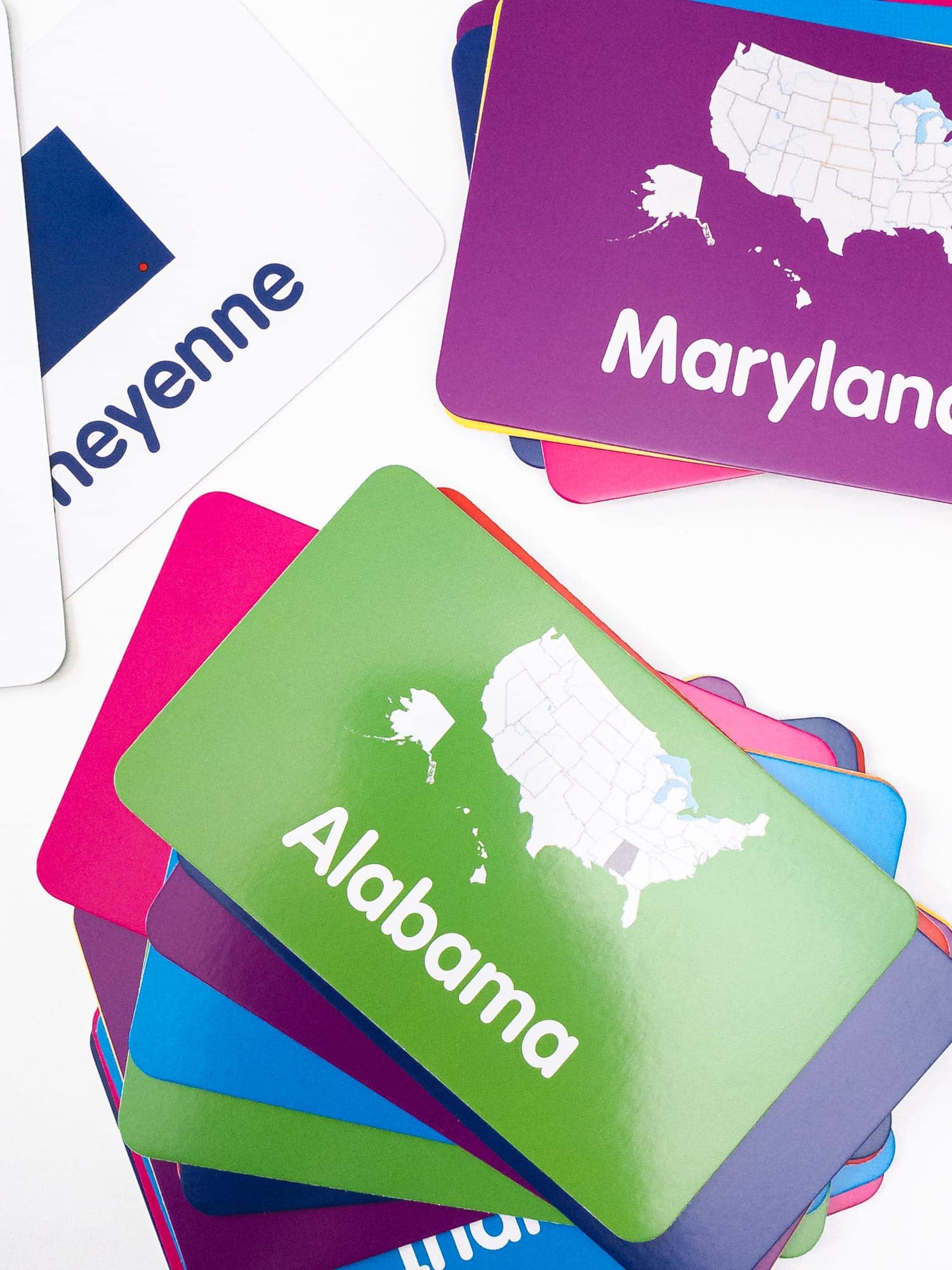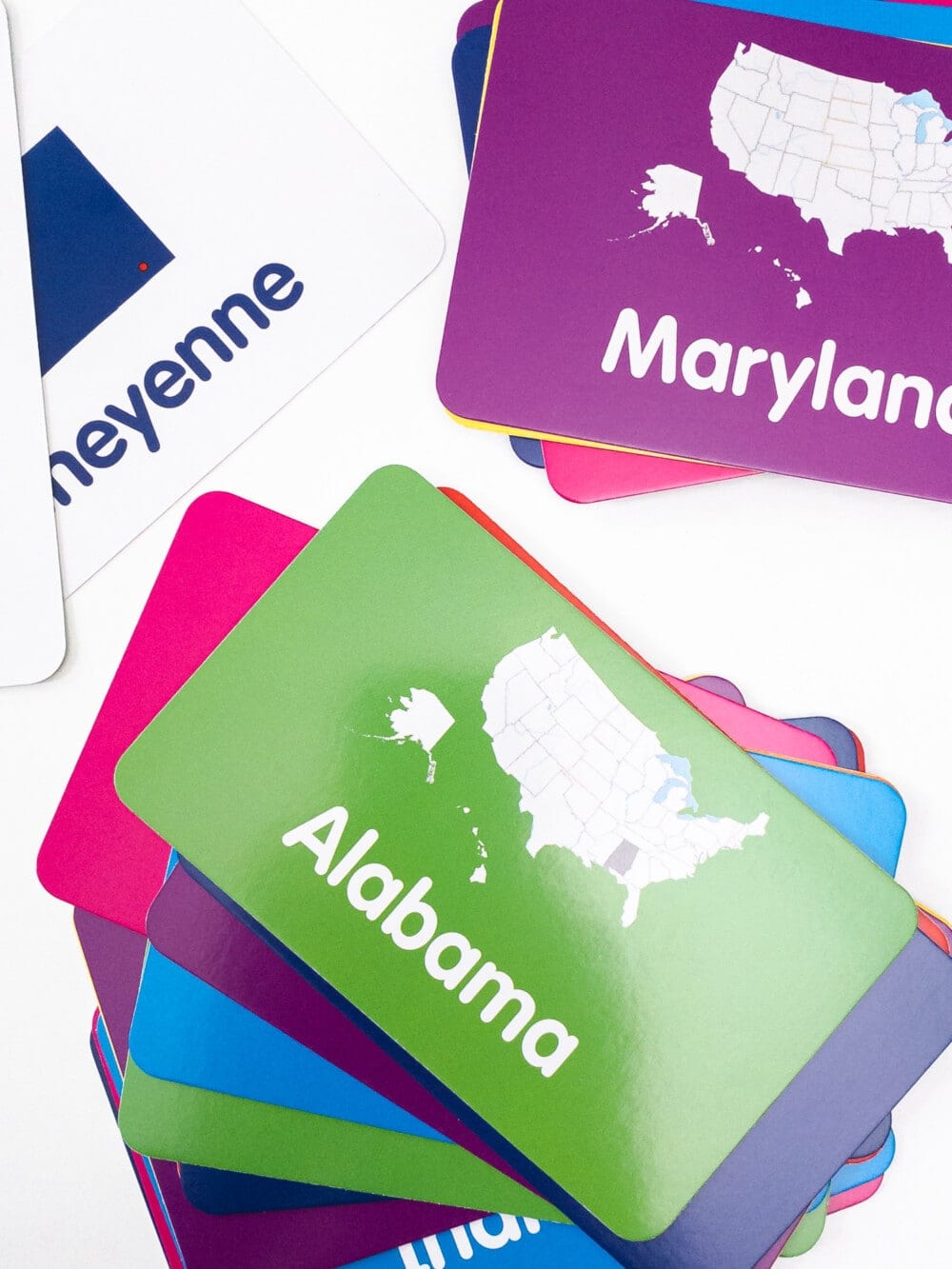 I also purchased this beautiful book, Children's Atlas of the U.S.A. from MasterBooks. It's a super large book! It's so cool. We also got The Star-Spangled State book, which they have on the MasterBooks website. And we got this great National Geographic Kids US Atlas.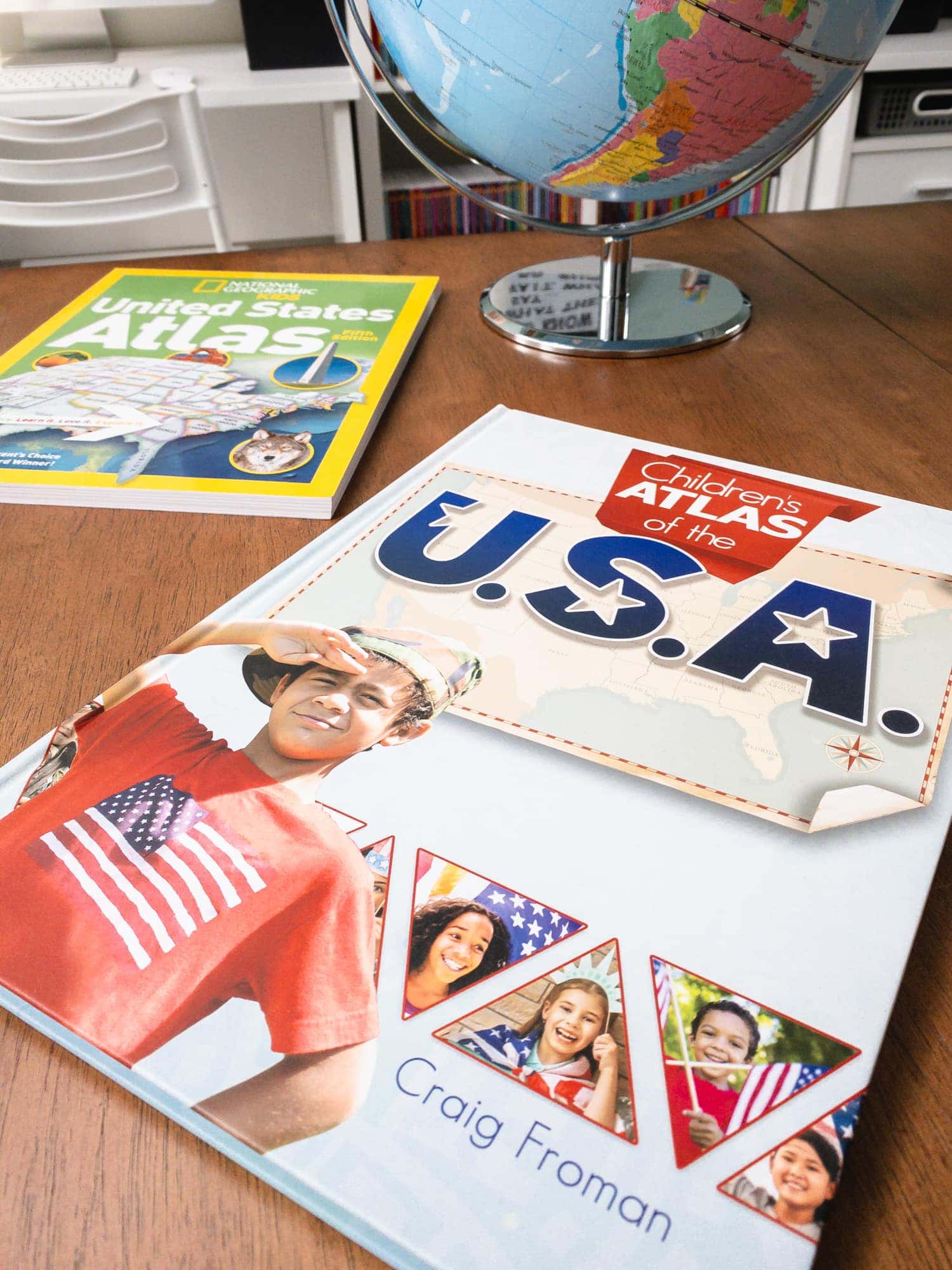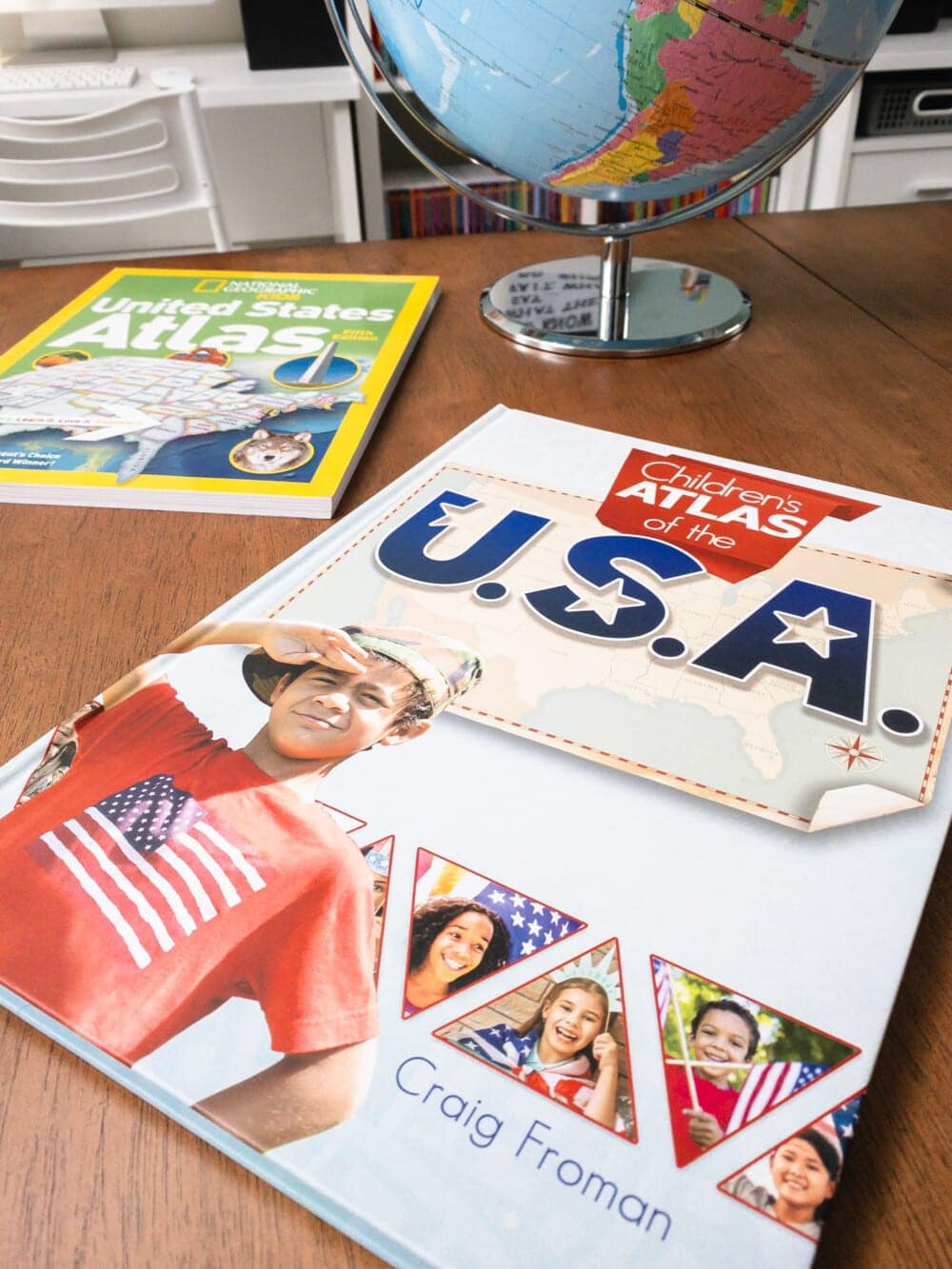 Finally, we hung up this US map we've had for a while but hadn't put up yet. It came in a pack of two and included a world map that I am saving for when we do World Geography.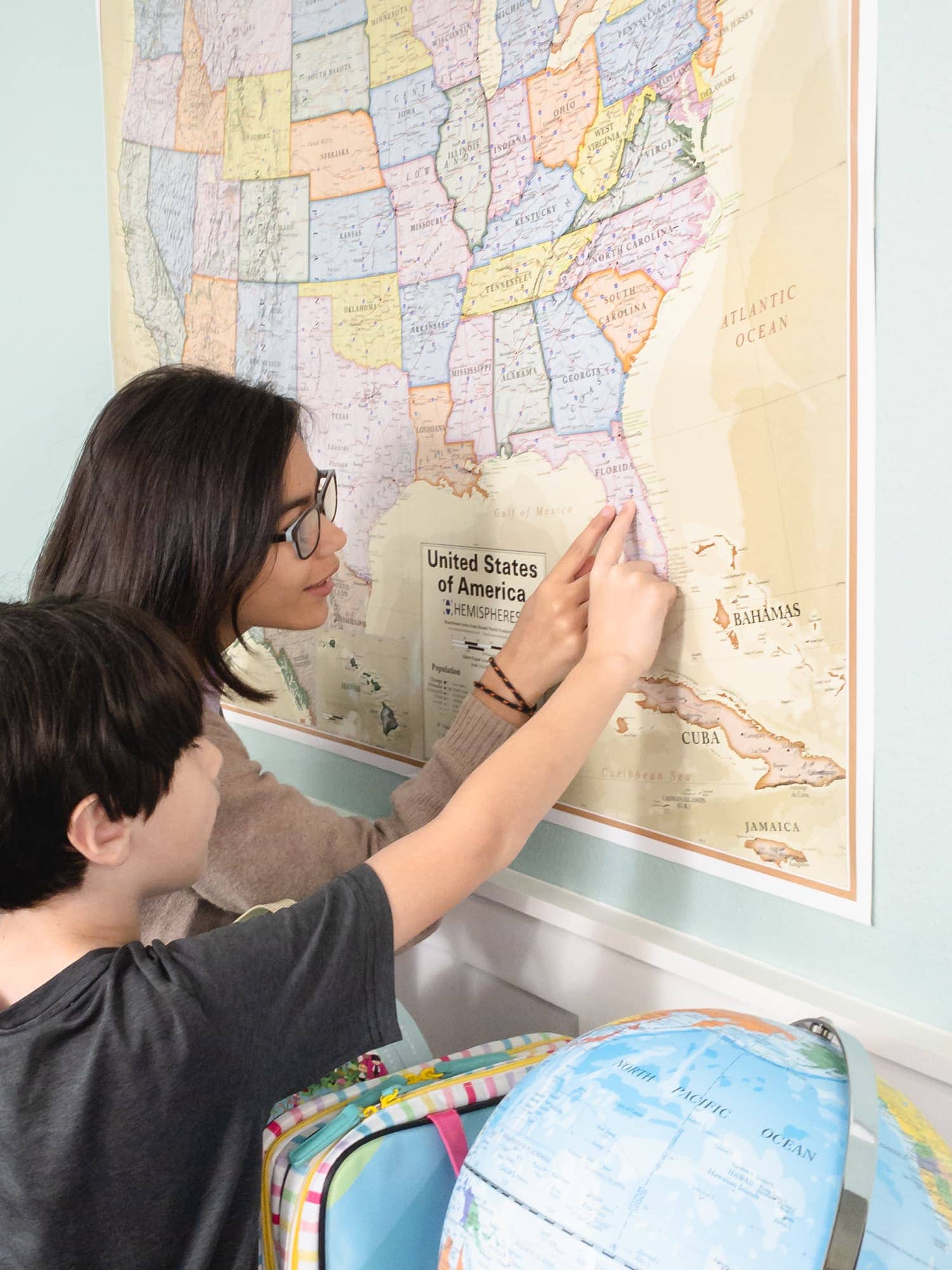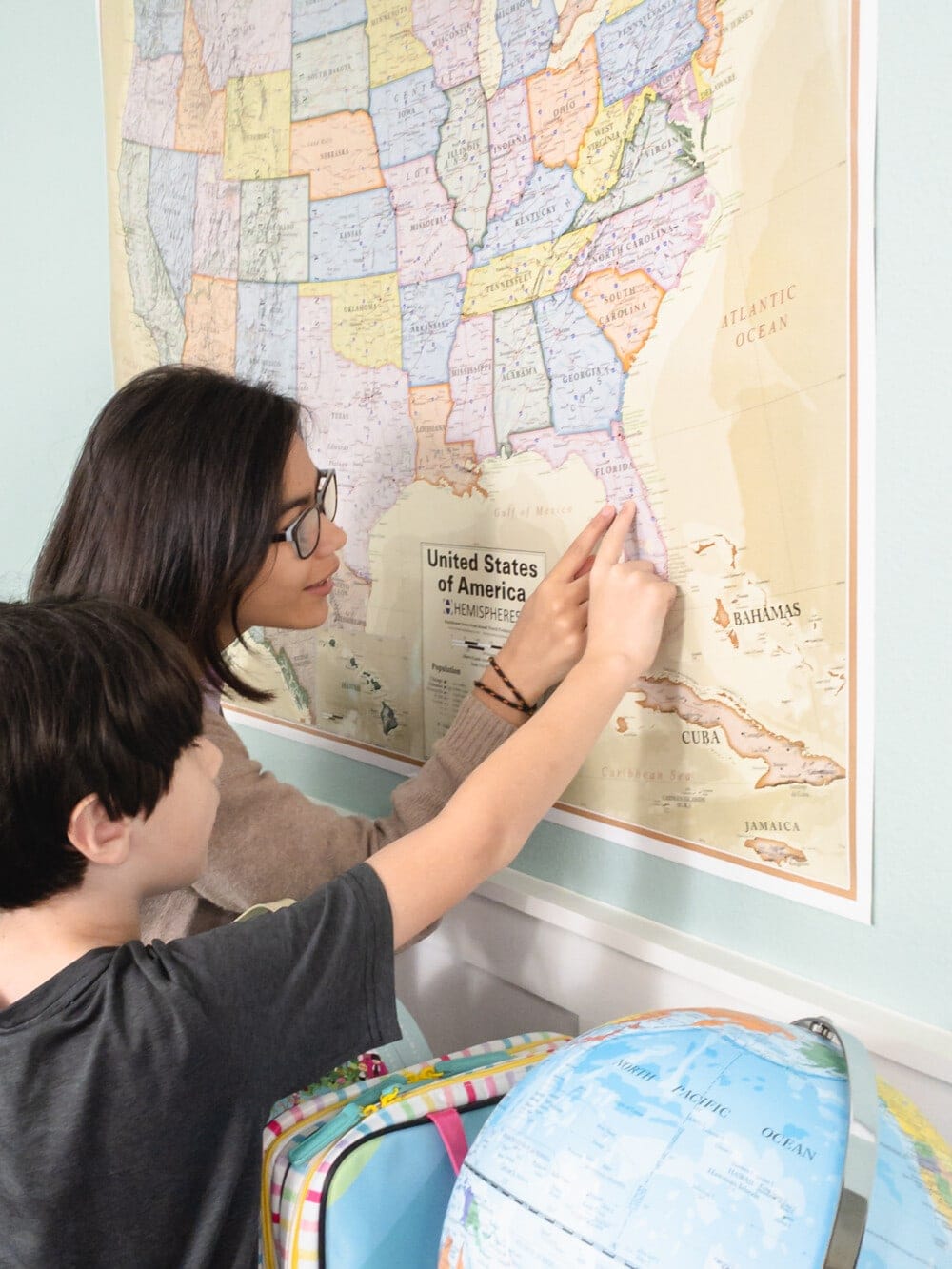 We of course hope to take a few road trips to enhance our geography studies! Any excuse for a vacation right?!
Texas History
Finally, we are also studying a bit of Texas History. We will be adding it in when we get to a good point in our history curriculum. For Texas History I purchased several different workbooks and readers and we also had a couple of books at home already. This is what we'll be using throughout the year as we see fit: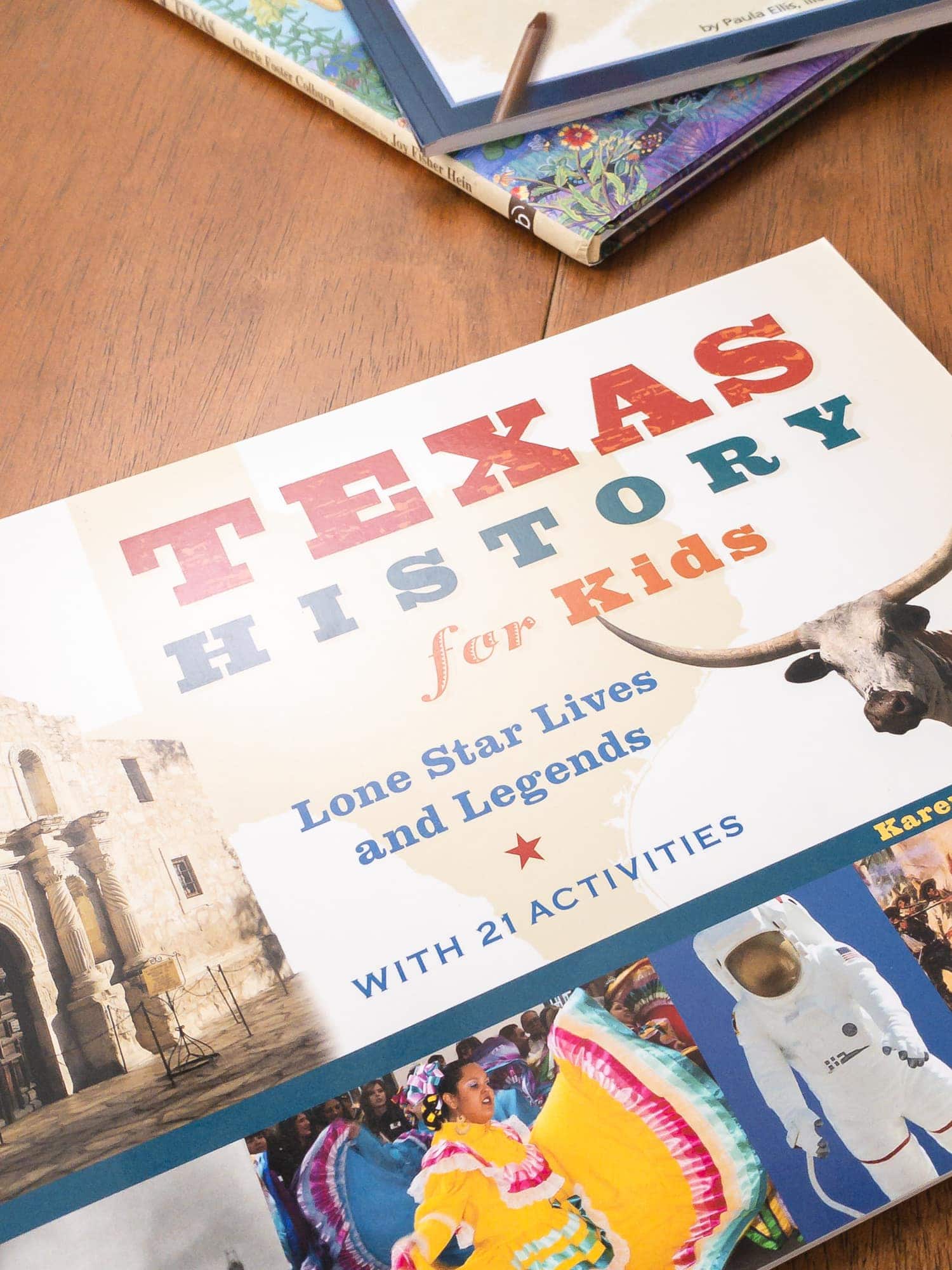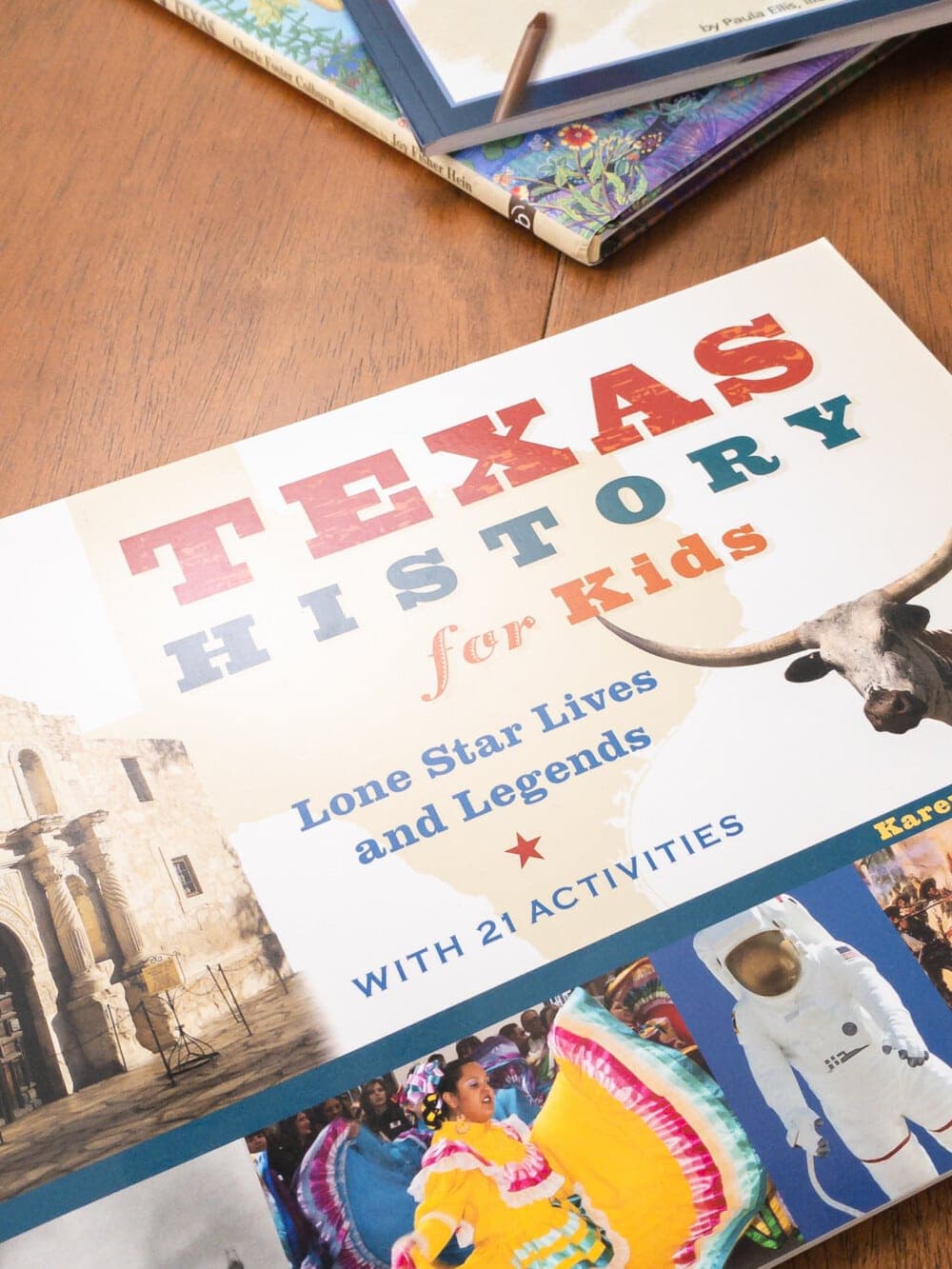 9th Grade English Curriculum
For English, we are using several different elements to complete the curriculum. We are trying Essentials in Writing for the first time. We decided to use the 8th-grade level because we felt it was best for her. I signed up for their grading service which I think will be a huge time-saver. Plus, it will be great for her to see corrections and feedback from someone other than us. They grade all of her compositions throughout the year, so all I have to worry about is checking her workbook.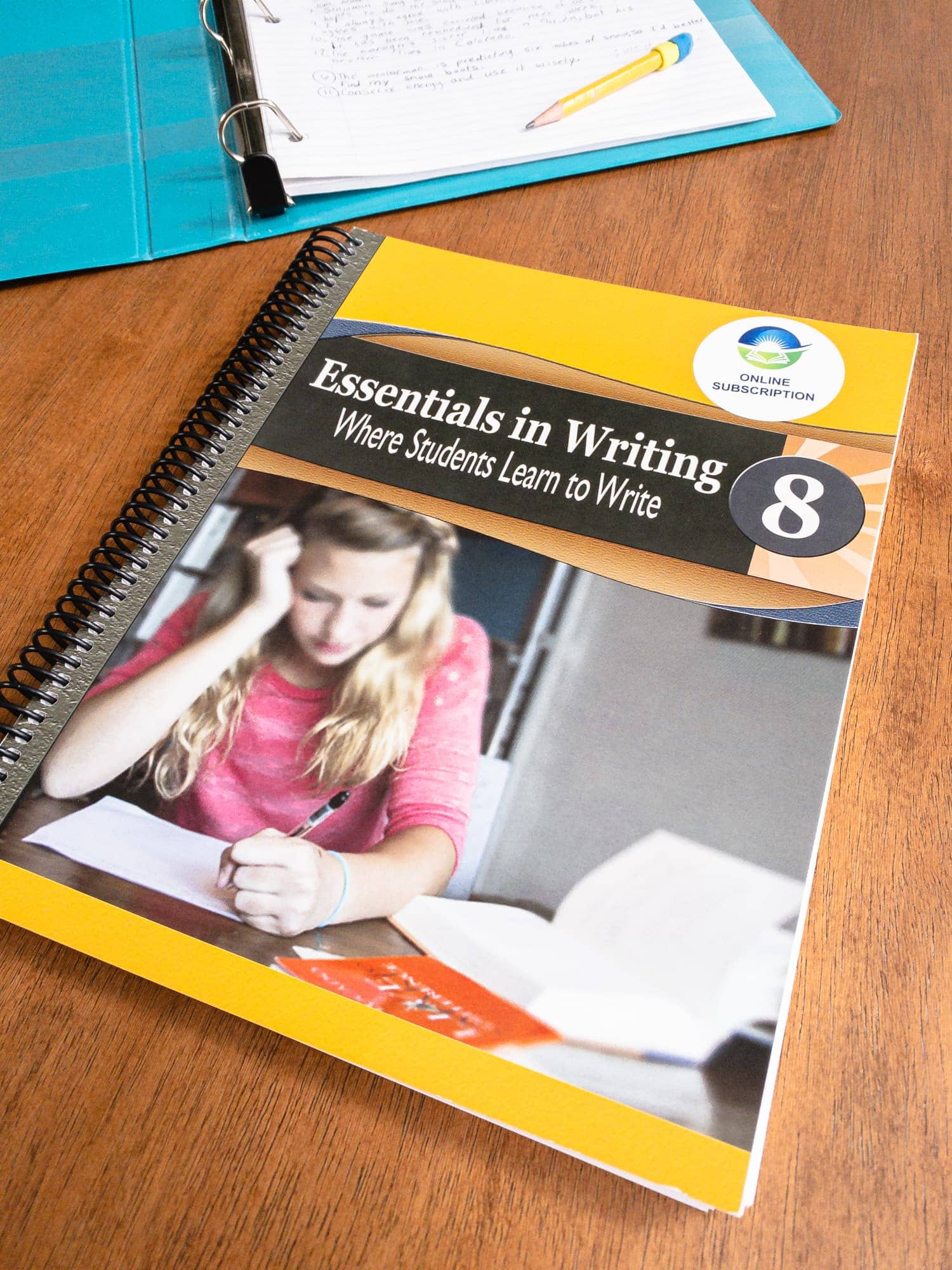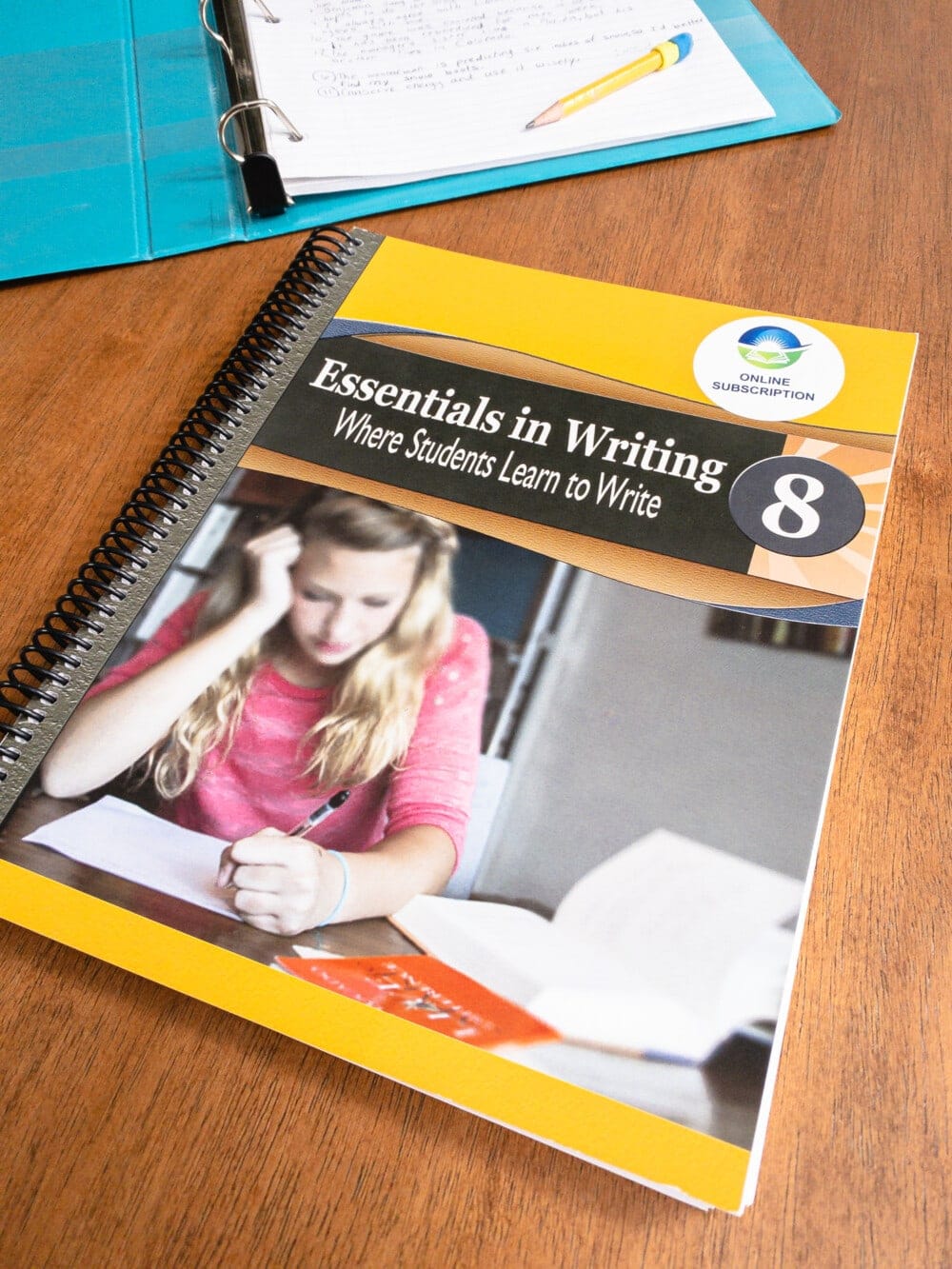 Essentials in Writing is a homeschool writing curriculum with video lessons. I think this format will be perfect for our daughter. Their customer service has been over the top fantastic. They reply promptly and have helped me properly set up my daughter's canvas account where she will submit her work for grading.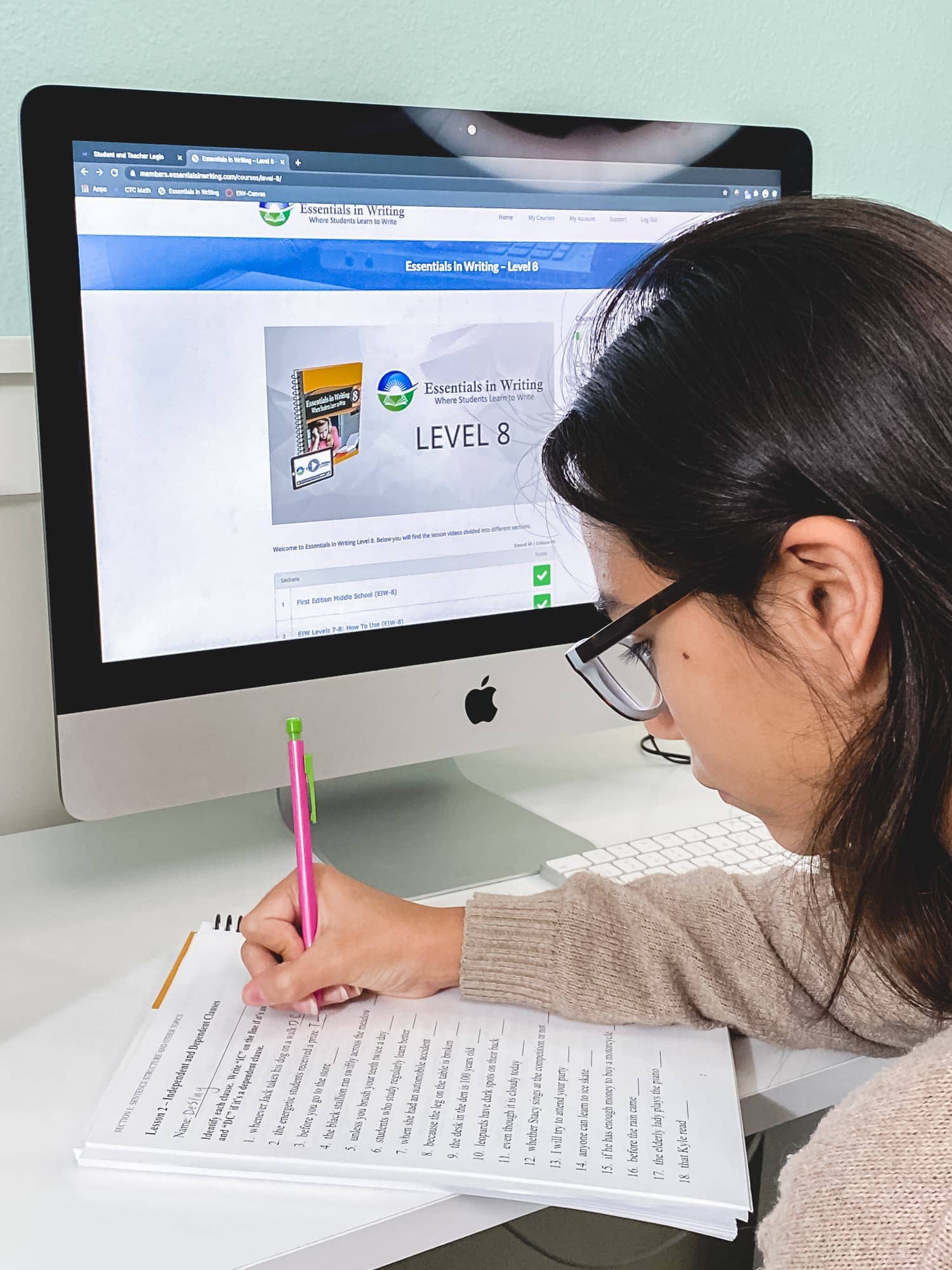 We are also be using Total Language Plus. We used it with my boys and my daughter has done a couple of workbooks in the last few years. She really enjoys the workbooks and has been looking forward to using them again this year.
TLP has yellow workbooks that correspond to literary works. They are a complete package, including, comprehension, grammar, spelling, writing, etc. We are hoping to complete 3-4 workbooks, maybe more. These are a few of the corresponding books we have for the workbooks: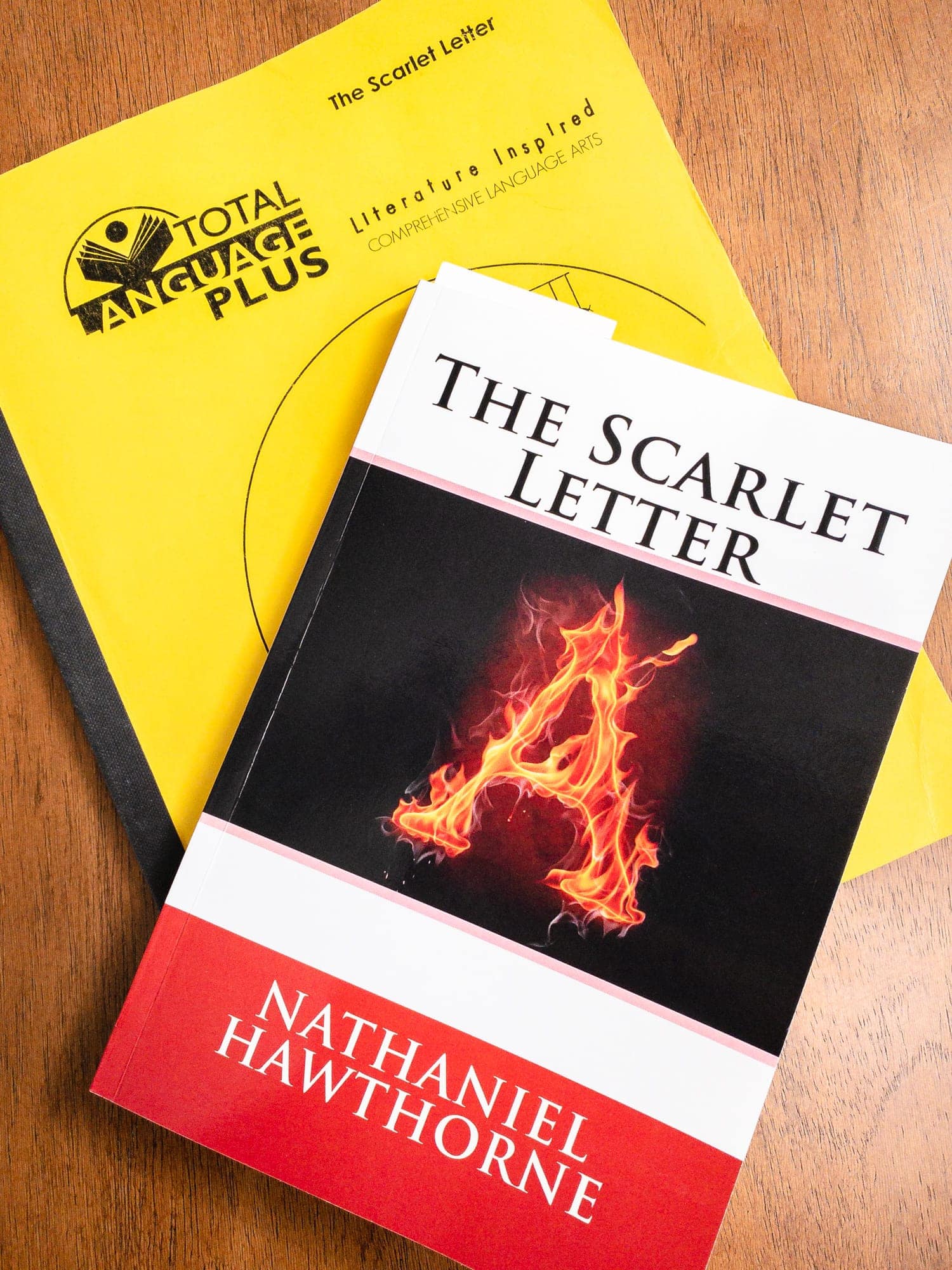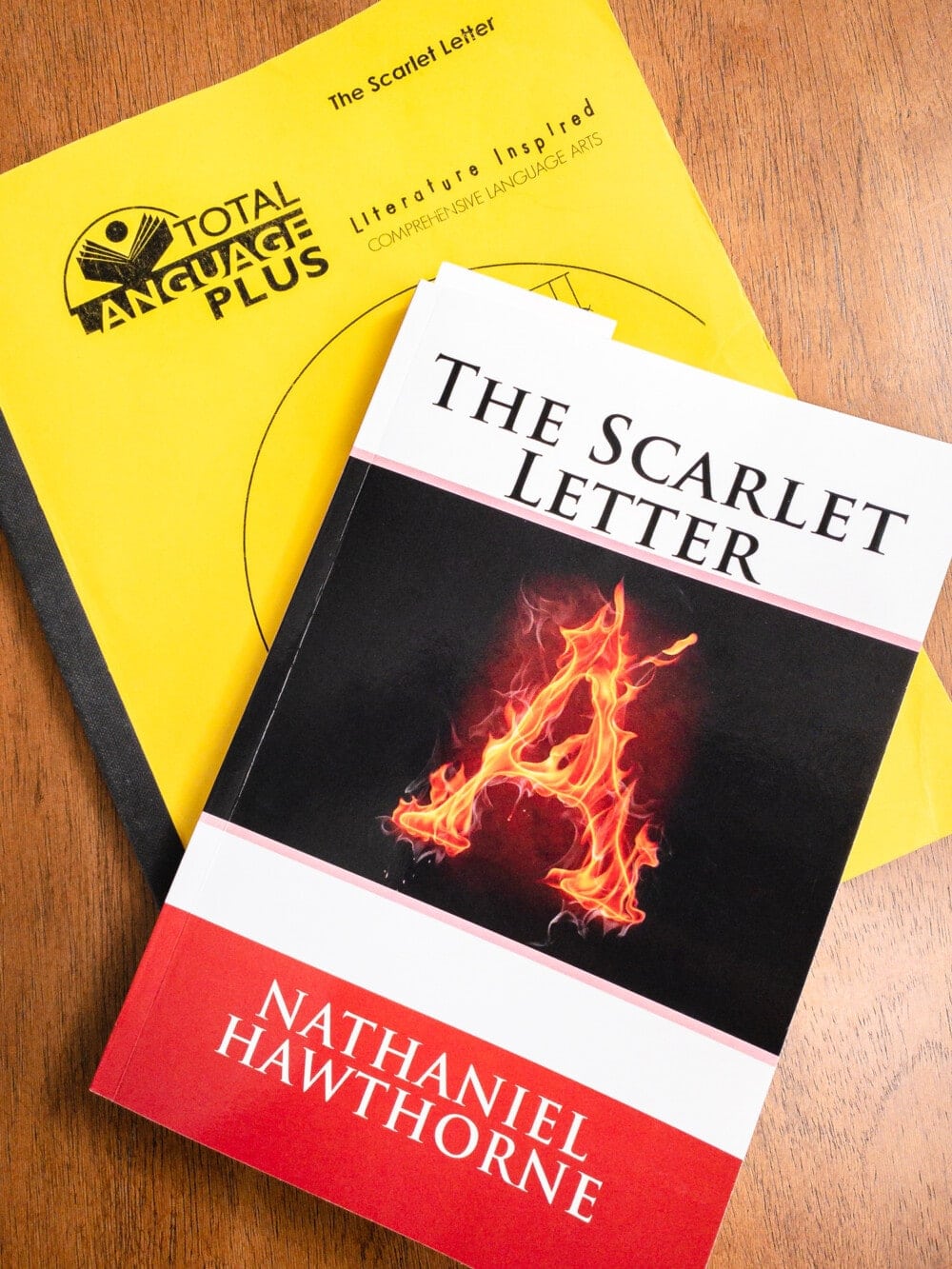 My 9th grader loves reading and she enjoys this program so it should be a good addition to her curriculum.
9th Grade Electives
Other than the core 9th grade homeschool curriculum, we added a couple of electives. Our daughter loves to draw so we got her several drawing instructional workbooks and she is using them for art. We will add to the art class as we see fit but for now, she'll be using these books, as well as free YouTube videos.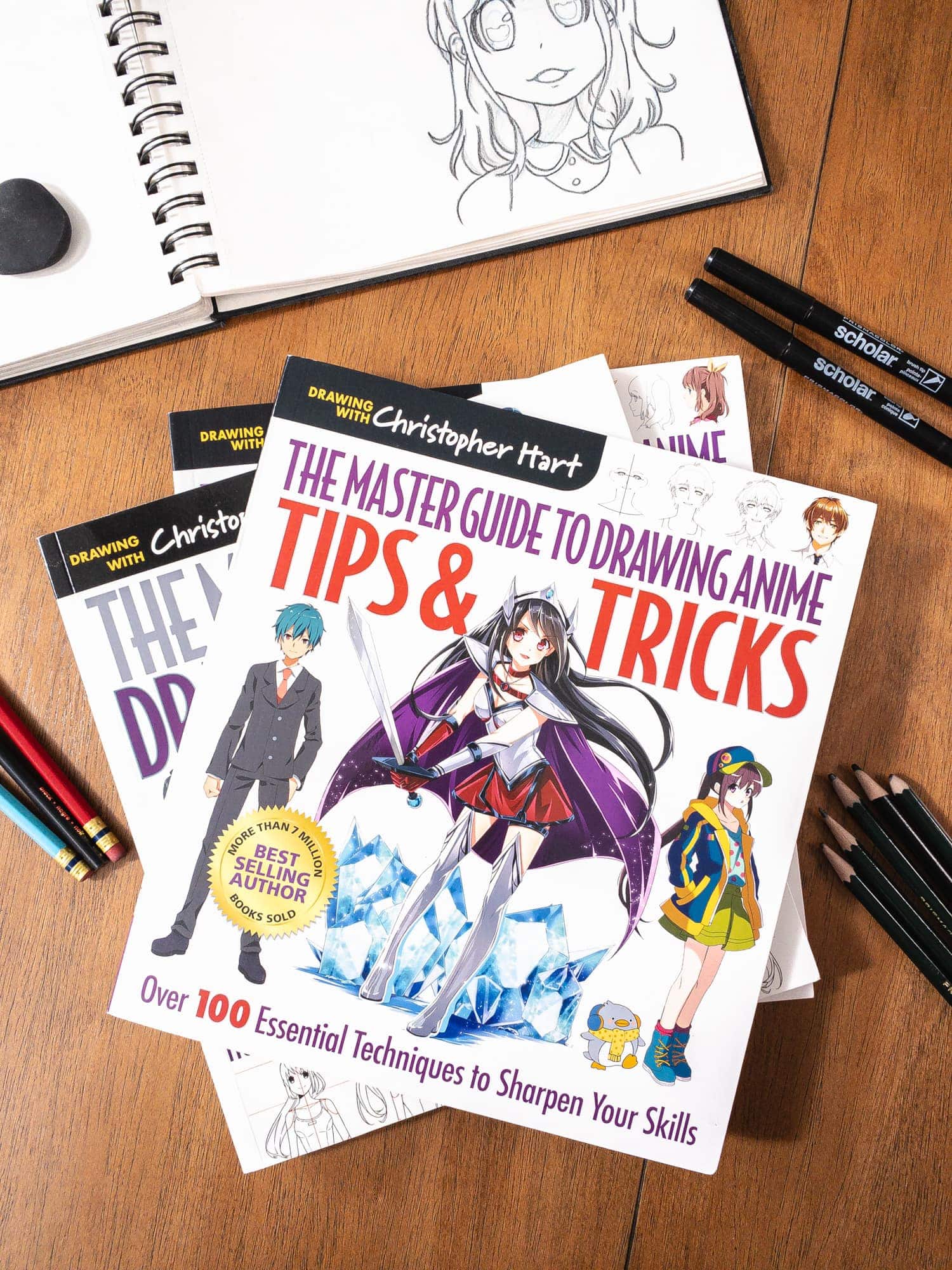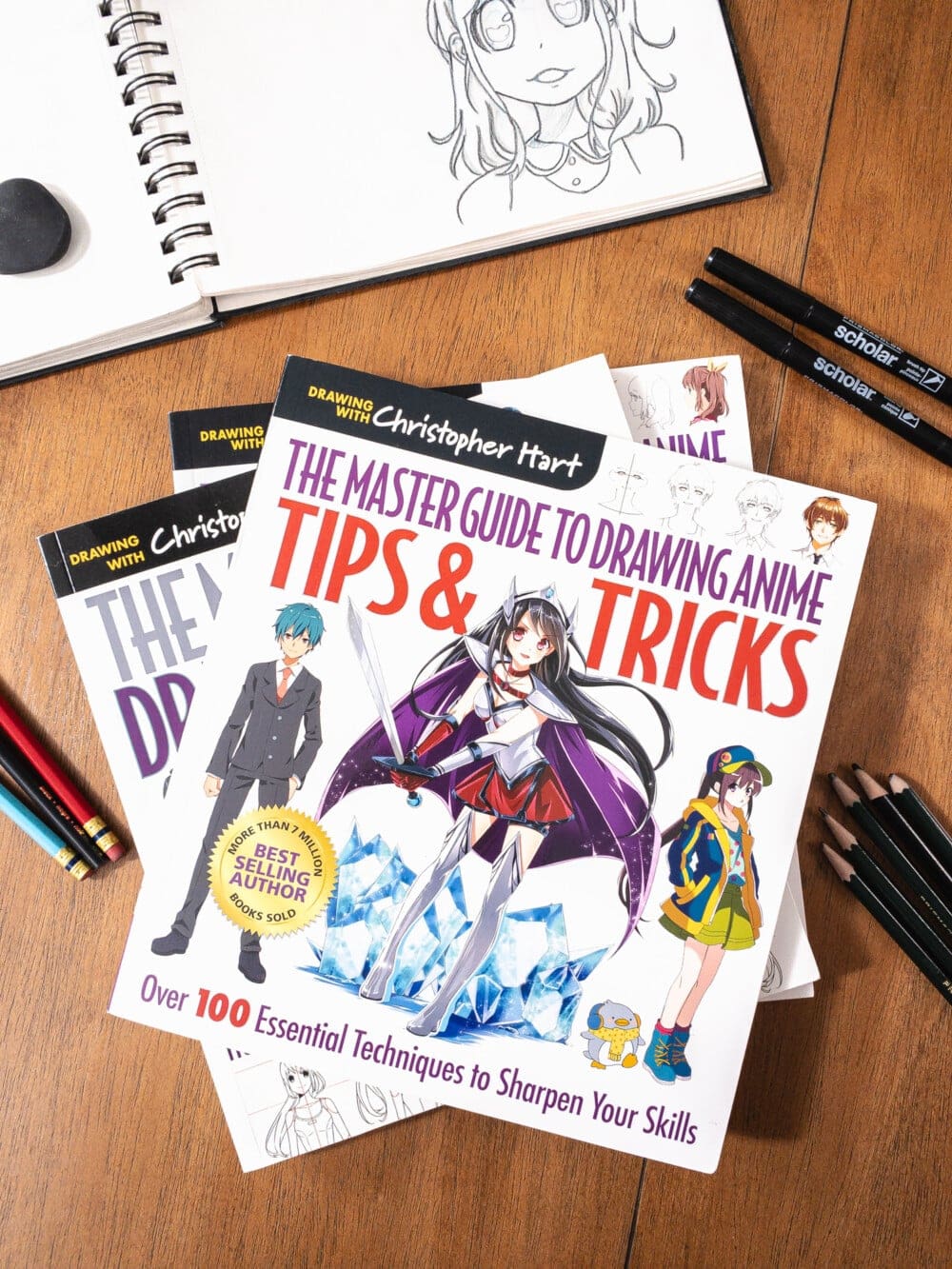 She is loving the books, and a couple of times per week they serve as a nice, relaxing activity she can do after she's done with the rest of her schoolwork. She has already improved her skills by completing only a few lessons in the books!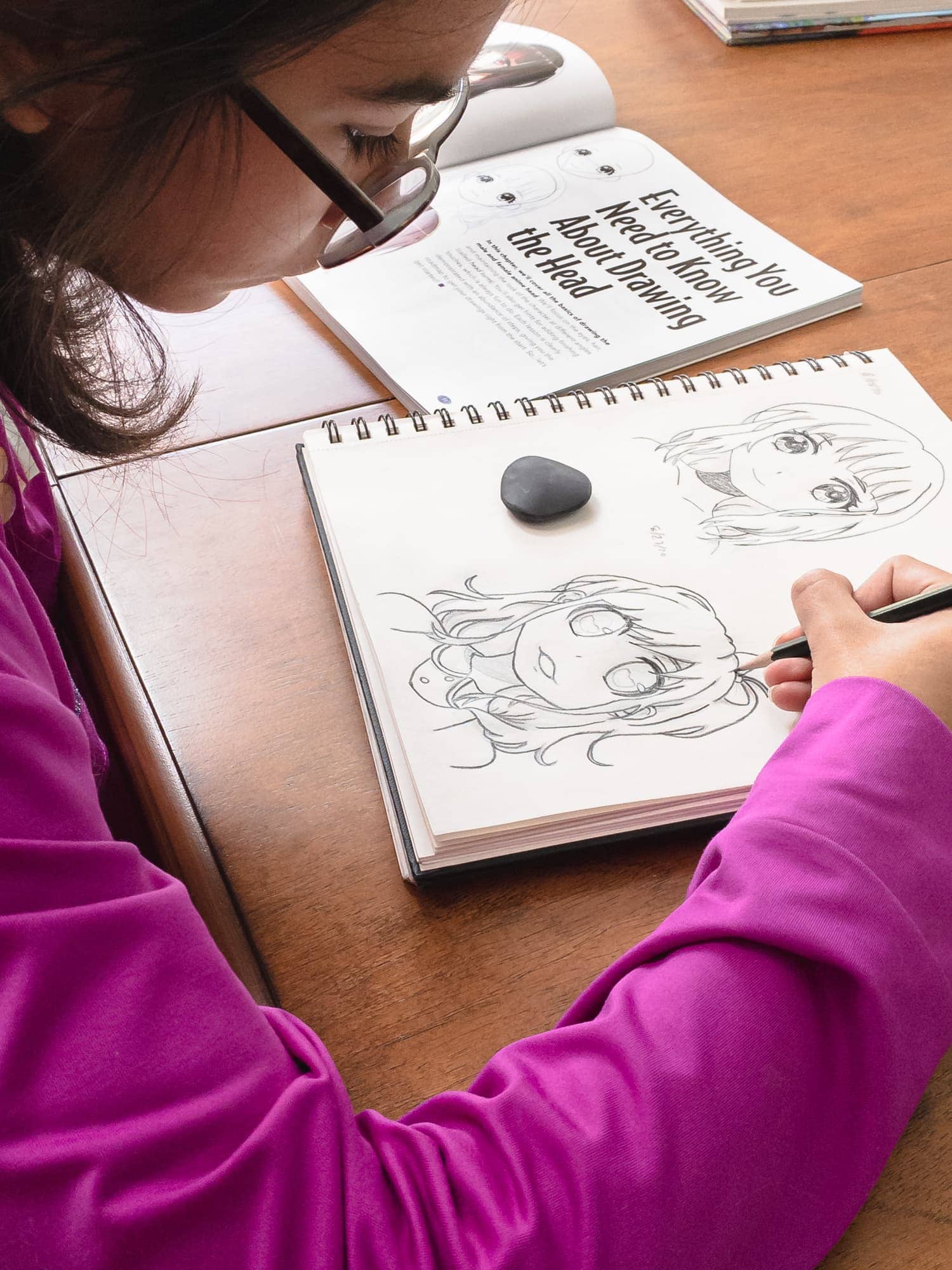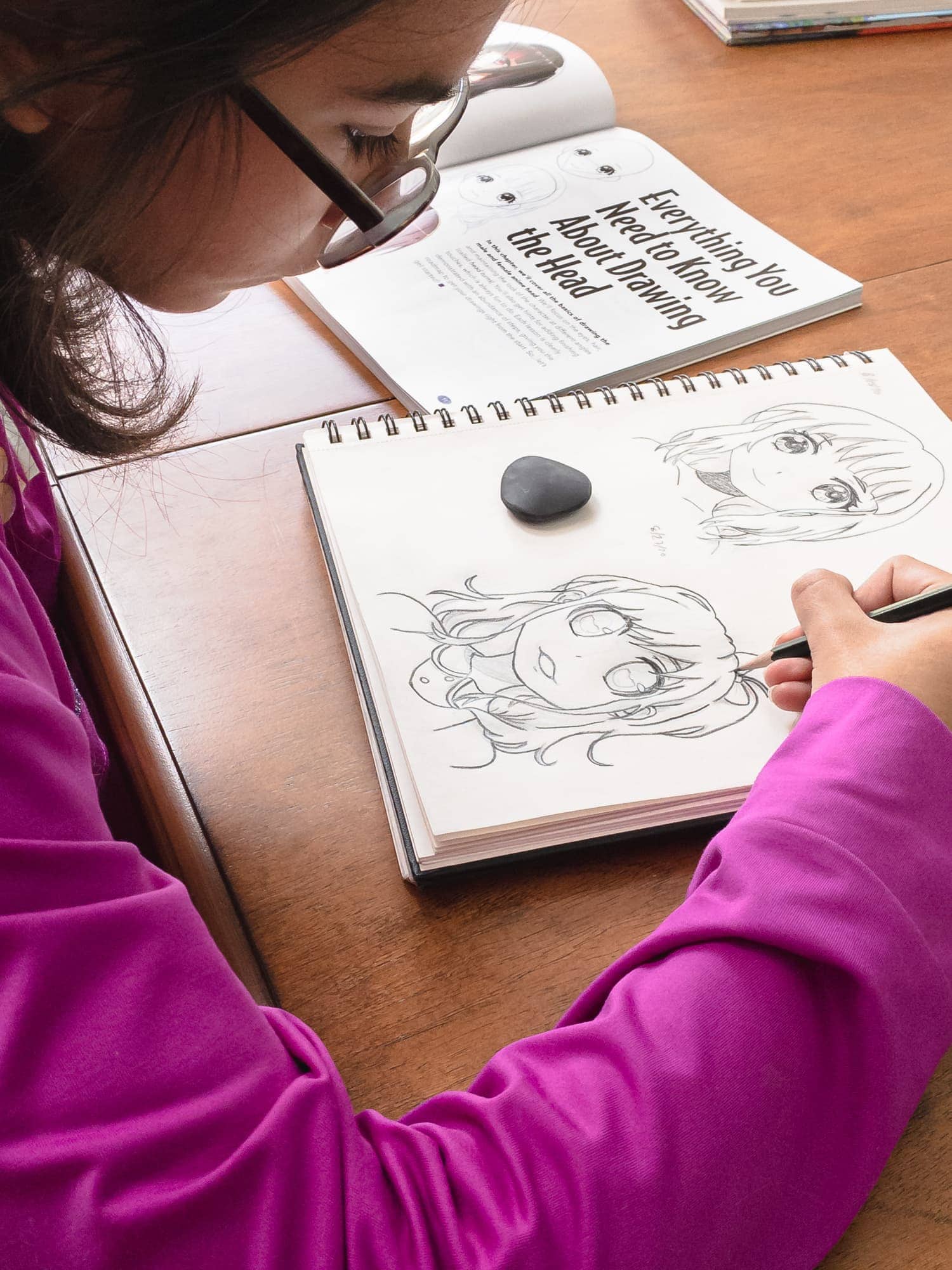 We have also been working on her deductive reasoning and inference skills which is probably what she needs the most help in. Over the summer she completed several workbooks on inferring and deductive reasoning and we have a couple more for the rest of the school year.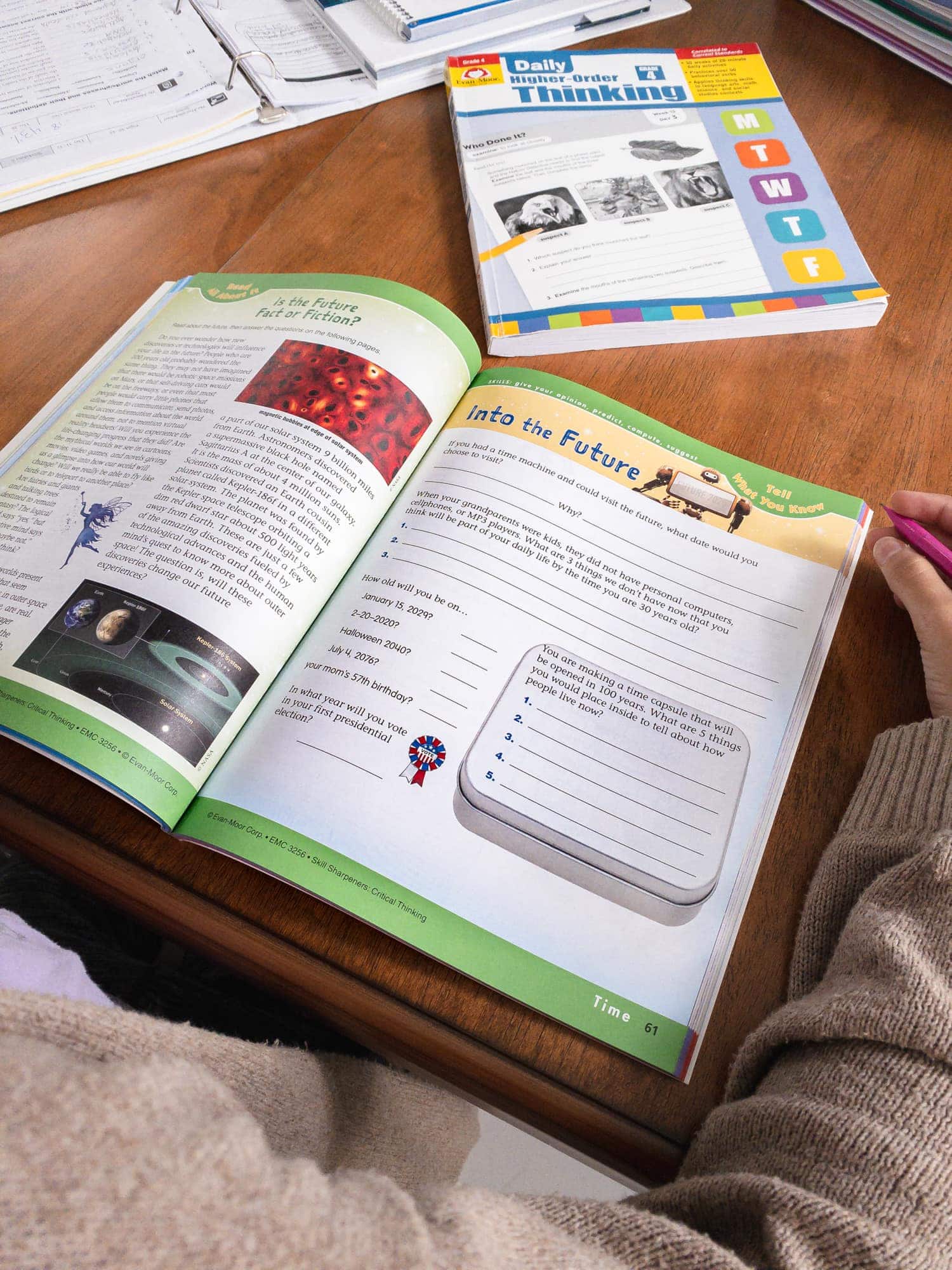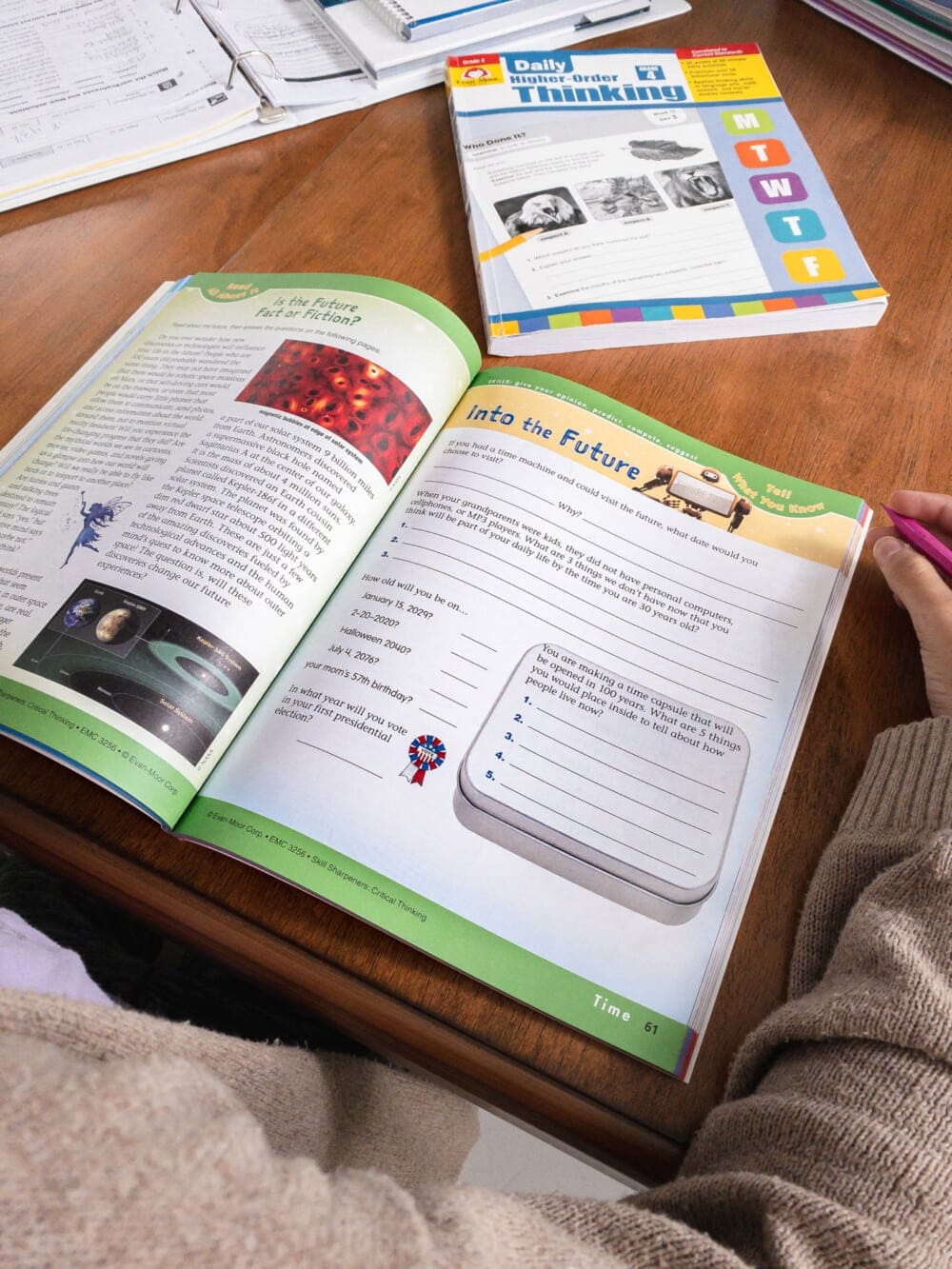 Here are some of the workbooks we have used and will be using:
Finally, I ordered her this High School Catholic Planner to teach her how to use a planner and stay organized. We have used the elementary version with my son when he was in Catholic school and I liked it a lot.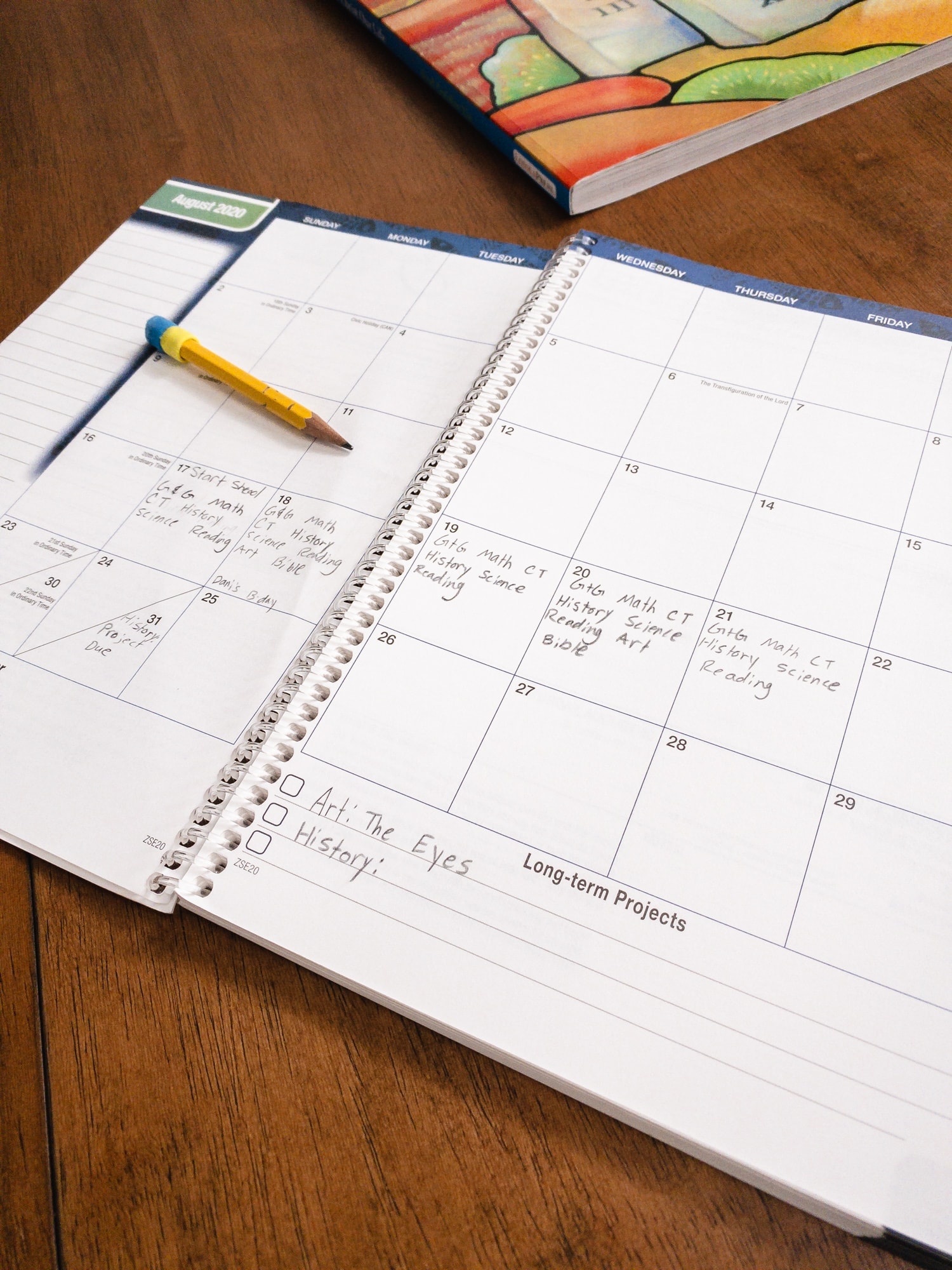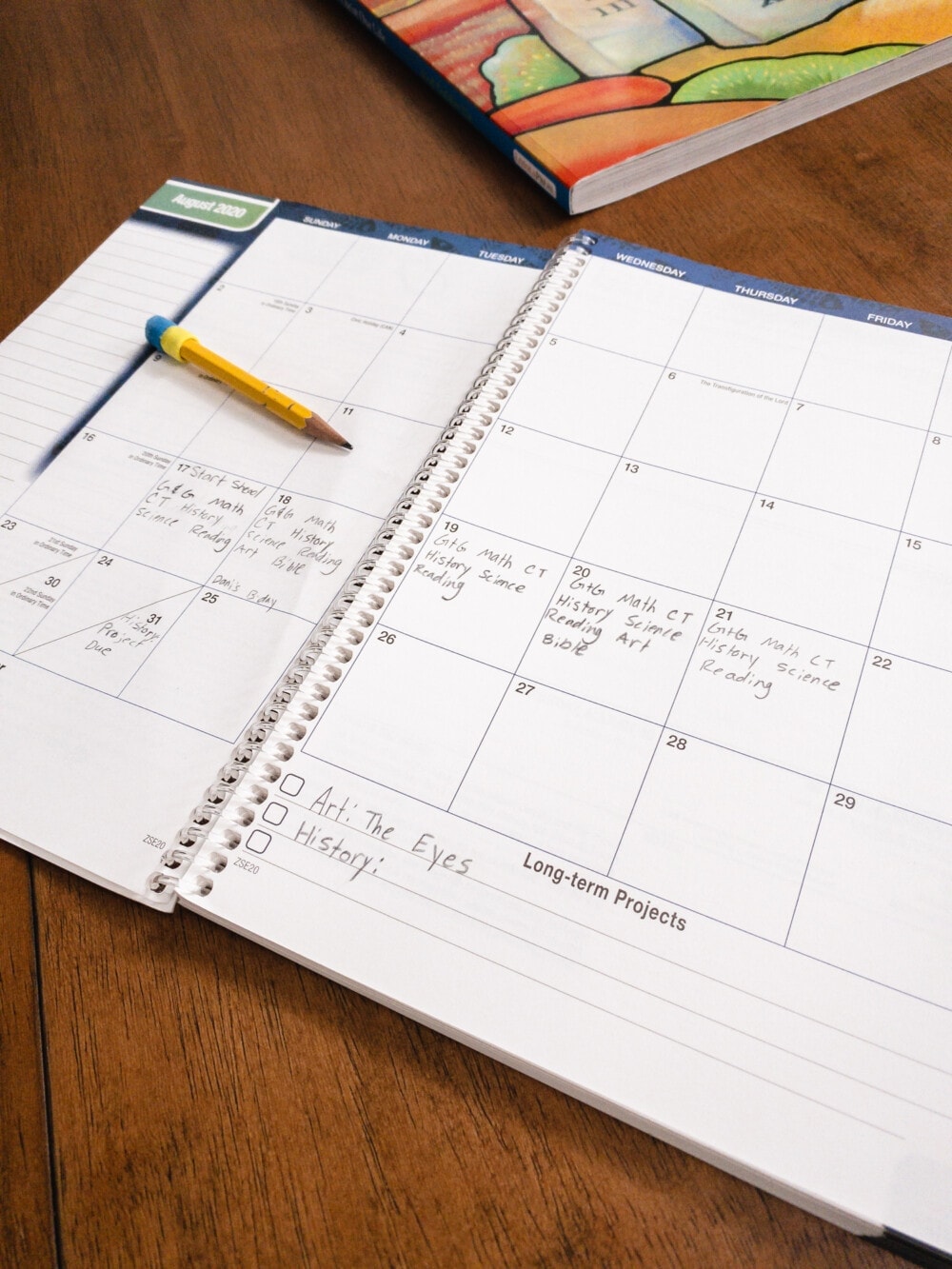 That is it for our 9th grade homeschool curriculum! I'm hopeful this year will spark a love for learning in our daughter because of the awesome curriculum we are using. I hope this post helps you decide on the curriculum for your 9th grader! If you have any other suggestions or think there's another curriculum we'd love, let me know in the comments!
Also, check out my other post to see what our 4th grade homeschool curriculum picks are!